Gabourey Sidibe isn't afraid to talk about mental illness anymore.
"Here's the thing about therapy and why it's so important. I love my mom, but there's so much I couldn't talk to her about during my Hoe Phase," the 33-year-old actress, who turns 34 on May 6, writes in her book, as released in an exclusive excerpt by People magazine. "I couldn't tell her that I couldn't stop crying and that I hated everything about myself. Whenever I did try to open up, my mom seemed unconcerned. When I was sad about something, she told me to 'get a thicker skin.' When I was upset, she told me to 'stop nitpicking.' My mom has always had faith that things would be okay, but saying 'tomorrow will be a better day' wasn't enough for me."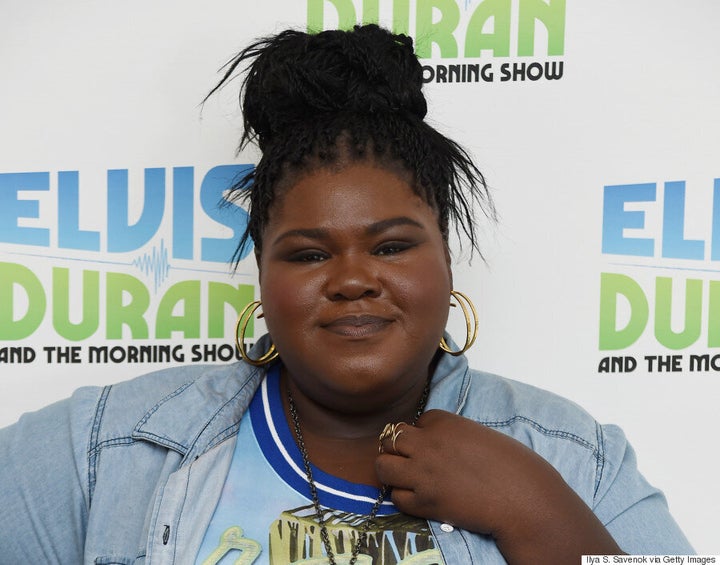 "When I first told her I was depressed, she laughed at me. Literally. Not because she's a terrible person, but because she thought it was a joke. How could I not be able to feel better on my own, like her, like her friends, like normal people? So I just kept thinking my sad thoughts — thoughts about dying," Sidibe continues.
The Oscar nominee, whose breakout moment came when she starred in the 2009 film "Precious," also writes about how she developed an eating disorder when she was in college, detailing how throwing up her food made her feel better.
"Often, when I was too sad to stop crying, I drank a glass of water and ate a slice of bread, and then I threw it up," Sidibe writes. "After I did, I wasn't as sad anymore; I finally relaxed. So I never ate anything, until I wanted to throw up — and only when I did could I distract myself from whatever thought was swirling around my head."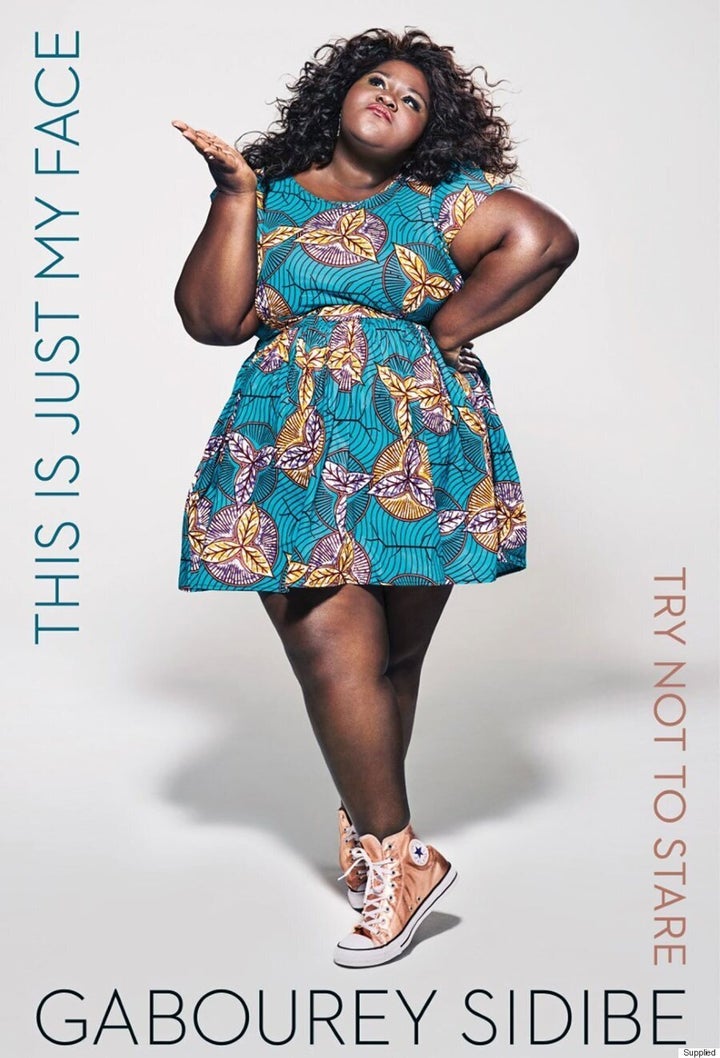 Fortunately, Sidibe sought treatment and was diagnosed with depression and bulimia after revealing she had thoughts of suicide.
"I found a doctor and told her everything that was wrong with me. I'd never run down the entire list before, but as I heard myself, I could sense that dealing with this on my own was definitely no longer an option," she writes. "The doctor asked me if I wanted to kill myself. I said, 'Meh, not yet. But when I do, I know how I'll do it.' I wasn't afraid to die, and if there was a button I could've pushed to erase my existence from earth, I would have pushed it because it would have been easier and less messy than offing myself. According to the doctor, that was enough."
"I just accepted depression as something that's part of my anatomy; it's part of my chemistry, it's part of my biology," Sidibe told People. "When it's too big for me to just turn around on my own, I see a therapist. I see a therapist anyway. We all should see a therapist. If only for the hour a week that you can talk about yourself and not worry about monopolizing the conversation? F—ing do it, it's worth it!"
Now that she's dealing with her mental illness in a healthy way, the actress is ready to find love, telling People in an interview in March, "For the most part, I'm living my best life, but I would love to be dating. I am ready to receive a gentleman caller!"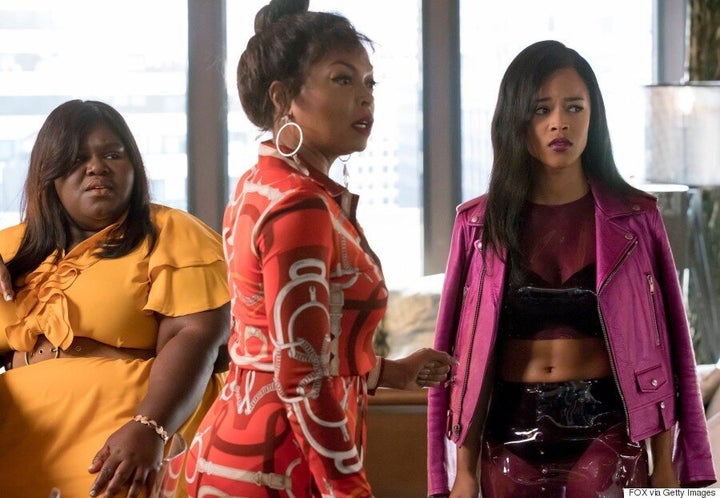 Gabourey Sidibe, Taraji P. Henson and Serayah McNeal in an episode of "Empire." (Photo by FOX via Getty Images)
After taking a break from dating to focus on her burgeoning career, the actress realized that she missed having that special someone in her life.
"I looked around a good five months ago, and I realized: Every single person that I hang out with is either a gay man or a woman, and neither one of those people are gonna f— me. [Laughs] Or marry me. That's the ultimate goal," she said.