It's May the Fourth — otherwise known as Star Wars Day on the Internet — and the Government of Canada has gone all-in for marking the occasion.
Like this adorable PSA for public transportation
Can't hitch a ride on the #MillenniumFalcon? Why not catch a bus? Easier than ever thx to #GoC #publictransit #infra $ #MayThe4thBeWithYou pic.twitter.com/TGDYqQA4D6

— InfrastructureCanada (@INFC_eng) May 4, 2017
And this silhouette of Princess Leia with the scales of justice
Justice brings balance to the Force #MayThe4thBeWithYou pic.twitter.com/A93JdNraBC

— Justice Canada (@JusticeCanadaEN) May 4, 2017
The Canadian Army put together a funny video of two soldiers engaged in a lightsaber duel for the last rationed chocolate bar
Natural Resources made reference to the most unforgettable symbol of the Imperial fleet
TIE fighters run on solar power! Read up on solar photovoltaic tech #MayTheFourthBeWithYou https://t.co/RNig2l9YEp pic.twitter.com/lQ5F9mwend

— Natural Resources (@NRCan) May 4, 2017
And someone dipped into the National Archives to produce this amazing (and oh-so-Canadian) vintage gem
Happy #StarWarsDay! @starwars pic.twitter.com/RhIKCZTY7V

— LibraryArchiveCanada (@LibraryArchives) May 4, 2017
Several accounts tried their hand at "Star Wars" quotes
"Do or do not. There is no try." #PublicHealth goals we must commit. Succeed we will. #Maythe4thBeWithYou

— Public Health PHAC (@PHAC_GC) May 4, 2017
"You must unlearn what you have learned." Learning #HealthyHabits can be hard but worth it! #MayThe4thBeWithYou

— Public Health PHAC (@PHAC_GC) May 4, 2017
"Close your 👀. Feel it. The light, it's always been there. It will guide you"… to connect #WithNature. #StarWarsDay https://t.co/PLk0vmNypC pic.twitter.com/rzZdtjESFv

— Environment Canada (@environmentca) May 4, 2017
"Size matters not". Every little action you take can count to fight #ClimateChange. #StarWarsDay #MayThe4ThBeWithYou https://t.co/LrRBHV6OzI pic.twitter.com/33MpYpU4Xl

— Environment Canada (@environmentca) May 4, 2017
But The Force is strongest with Transport Canada, which put out this gem
#Recall All-Terrain Armored Transport the hydraulics could fail in extreme cold causing the #ATAT to fall https://t.co/5fTSLgdPJt #MayThe4th pic.twitter.com/axE5xmIprF

— Transport Canada (@Transport_gc) May 4, 2017
Which takes you to this "recall" page
(Click for full size)
Canada's ultimate Star Wars fan, Prime Minister Justin Trudeau, marked the occasion on Snapchat, showing off his R2D2 and C3PO socks ahead of his meeting with Irish counterpart Enda Kenny.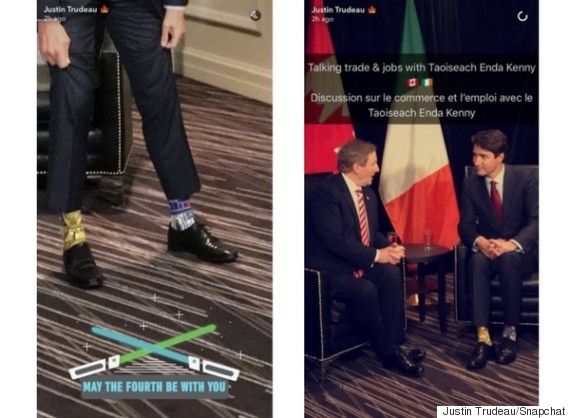 Just in case you want a closer look: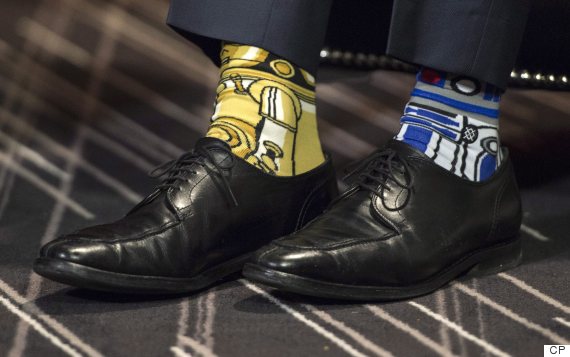 May the Fourth be with you, Canada!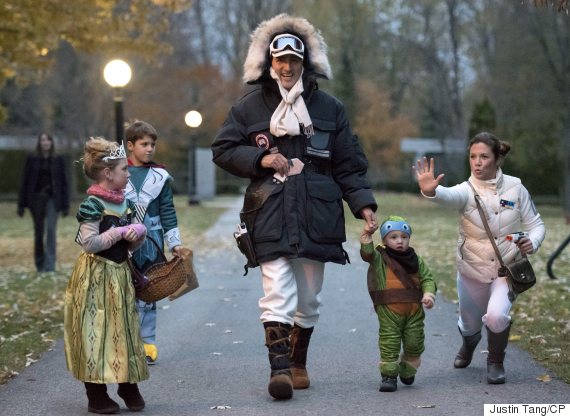 Also on HuffPost: How To Add Lightsabers To Your Photos
Also on HuffPost