Right around the holidays and birthdays, the same question gets asked by anyone with kids in their lives — what do I get them?
In our opinion, you really can't go wrong with books, but figuring out what kids want to read can be a bit of a mystery. New series are constantly arriving and tastes can change with every grade.
Fortunately, Scholastic just released a giant study on reading habits of Canadians, and we took that opportunity to sneak a peek at the books series kids say they loved. It's straight from the horse's mouth, so to speak, so how could we go wrong?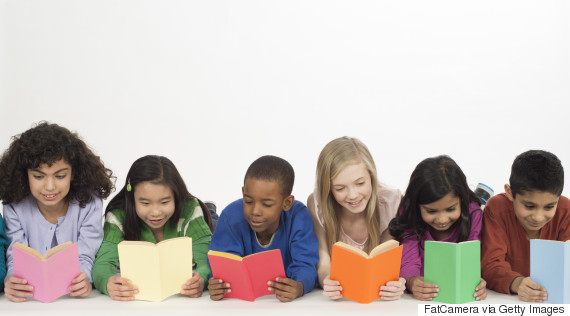 The survey started at age six, which is around the time kids start choosing their own books. So if you're looking for something for younger kids, best bets are probably the ones parents love and recommend — Berenstain Bears, Dr. Seuss, anything by Robert Munsch.
If, by chance, your kids have already covered off these series, you can try "What Should I Read Next?," a site that takes a book you've read and suggests something similar, to find their next obsession.
Read on, and check out which series kids love to read:

Harry Potter
Diary of a Wimpy Kid
Judy Moody
Captain Underpants
Elephant and Piggie
Rainbow Magic
Geronimo Stilton
Pokémon
Fly Guy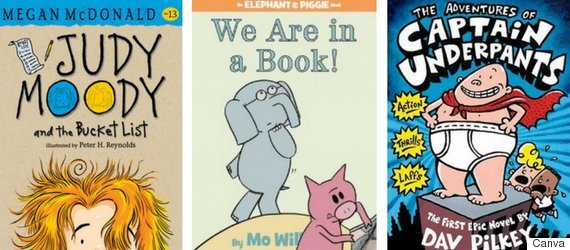 Dork Diaries
Percy Jackson
Diary of a Wimpy Kid
My Little Pony
Harry Potter
Goosebumps
Nancy Drew
Warriors
Star Wars
Geronimo Stilton
Garfield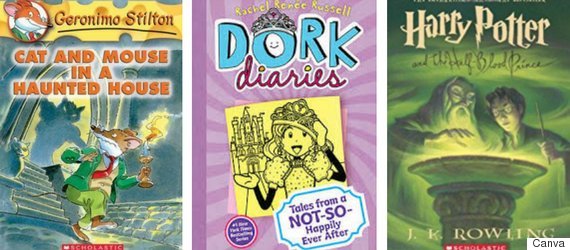 The Maze Runner
The Hunger Games
Divergent
Monster High
Big Nate
Miss Peregrine's Home for Peculiar Children
Monster High
The Baby-Sitters Club
The Chronicles of Narnia
Lord of the Rings