Can we give this woman a medal or something?
Surveillance footage, which went viral on Chinese social media, shows the man grabbing the young woman from behind while they were riding the escalator. Rather than letting him get away with it, the woman turns around, slaps her harasser and proceeds to grab him by the shirt and drag him off the escalator all the way to the police.
"I was ready to exit the subway and the woman appeared in front of me," said the man, according to the Daily Mail. "I just touched her once on the bum. Then she said this is an obscenity and dragged me to the police."
"I was on the escalator and he stood behind me. He grabbed my buttocks so I hit him," the woman explained. (Major props, girl. Major. Props.)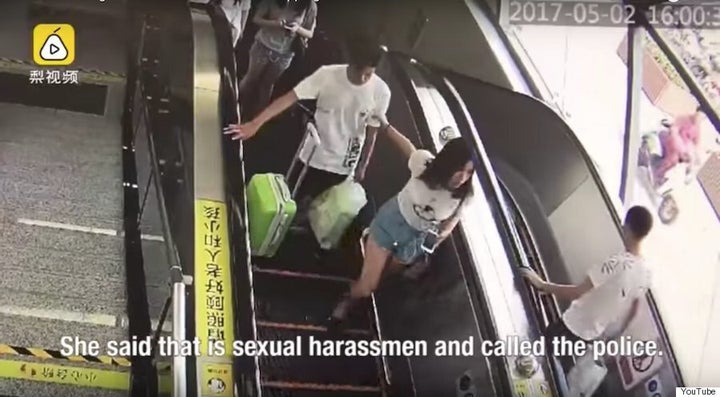 According to Shanghaiist, the video has become one of the most popular topics on Weibo, and apparently, some people didn't think the woman hit him hard enough! (We think she should have kicked him in the nuts, too.)
The man was detained for further questioning by police, according to NextShark, and the video shows him being led away in handcuffs.
Basically, this woman is our hero.