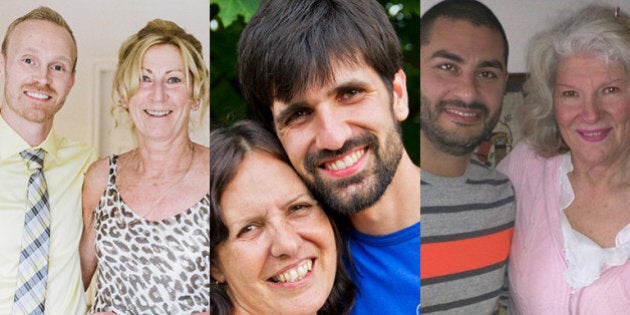 It's nearly impossible to encapsulate how you feel about someone in a paragraph. The task is even harder when you're asked to write about Mom -- the woman who put up with your tantrums, did your laundry and taught you about respect. But in partnership with PANDORA Jewellery, we've put six men to task and asked them to write love letters to their mothers in celebration of Mother's Day. What's revealed are stories of Sunday roasts, sacrifice and unconditional love.
The first tattoo I got was the word "Pride" on my lower back when I turned 18. I texted you saying, "I got a tattoo," and you replied with "Oh my god! Of what?" At this point, I was shaking since I hadn't come out to my family yet, and this was the way I had decided to do it.
I texted back: "the word Pride." The longest minute goes by, waiting for your response and then I finally got the reply: "Well that finally confirms a few things!.. Luvva Kid! xoxoxo."
If it weren't for you, I wouldn't be the person I am today. When I was a kid you always inspired me to work hard in school. You were always the person I could go to if I got in trouble and needed help, would tell me off when I was doing something wrong, and most importantly, always loved me unconditionally.
You have been the most loving and supportive mother I could possibly ask for. When I told you I was gay, I was afraid you wouldn't love me anymore -- but if anything, it brought us closer. This truly taught me the meaning of unconditional love. It was a moment that shaped who I am today.
Although I don't say it often enough, I want to let you know that I appreciate everything you have ever done for me, even if I didn't realize it at the time. I love you unconditionally, far beyond what words could ever convey.
Thank you for everything, Luvva Mum! Xoxoxo
Brian, Stephen & Sam Milne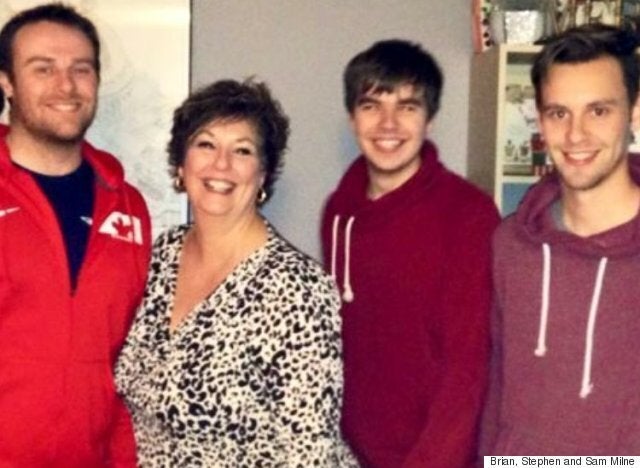 Truly the only way to describe you as a mother is to say you've been as spot on as David Beckham's right (or left) boot. We know raising three boys can't be easy, so we just wanted to say thanks.
Thanks for the butter eggs, sausage rolls, preparing Sunday roasts, and of course always making our lunches. Thanks for introducing us to Harry Potter, the Trivial Pursuit lessons, and for our love of all things English.
Thanks for teaching us how to be gentlemen, our love of cats, and always letting us change the channel to sports when we know you'd rather be watching The Shopping Channel. Thanks for your guidance, being an amazing Nana, and most of all, your unconditional love.
If your children are a reflection of your parenting and character, then we all must be doing pretty well.
"Always" With Love -- Brian, Stephen, and Sam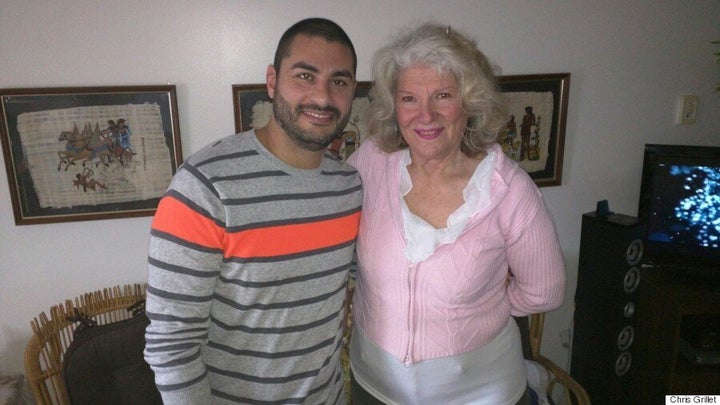 I hope you know how much of a positive impact you've had on me. You're the reason I'm the man I am today.
It has become apparent to me that I haven't let you know just how much I value the lessons you've taught me and the sacrifices you've had to make raising my brother and me on your own. I was less than a year old when you moved here from South America -- a few years later you had my brother. I know it must have been difficult for you being unfamiliar with the language and culture and to have to support yourself and two young boys.
You taught me to honour and respect women. Everything you'd expect a father to instill in a son, you were able to give to me. Who says women can't do it all?
So this year, I'm making it a point to let you know how much I appreciate everything you've done for me. You deserve all the praise in the world not just on Mother's Day but every day.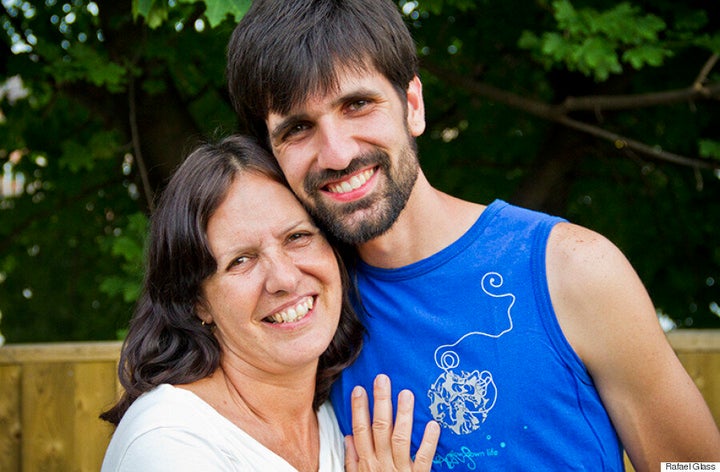 My mom raised my brother and me as a single mother and sometimes she would work 10 plus hours per day. Despite being exhausted, she always made time to spend with my brother and me. She truly dedicated herself to working hard so that we could have the best childhood possible. Now that I'm an adult, I can appreciate all that she did for me.
I am originally from Brazil and I moved to Canada six years ago. My mom was instrumental in helping me make the decision to try and live here because of the fact that I'm gay. There is still a great deal of prejudice and violence towards LGBTQ community in Brazil, and she knew that in Canada I would have a better life. She supported me emotionally and financially while I started my life here. Without her, I wouldn't be who I am today, and have the life I have today. Thanks mom for giving me so much.
Although you are so far away, you are just as important to me as ever. I love you!
Make this Mother's Day a memorable one by giving Mom pieces from the new Mother's Day Collection. Shop at your local PANDORA Jewellery store now and celebrate the woman who does it all and deserves our appreciation.