SPOKANE, Wash. — A portion of a tunnel containing buried rail cars full of radioactive waste collapsed Tuesday at a sprawling storage facility in a remote area of Washington state, forcing an evacuation of some workers at the site that made plutonium for nuclear weapons for decades after World War II.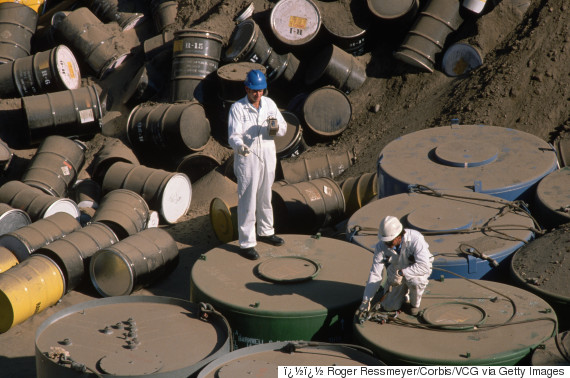 Employees check barrels of commercial nuclear waste with a Geiger counter for radiation in this undated photo at the Hanford nuclear site. (Photo: Roger Ressmeyer/Corbis via Getty)
Officials detected no release of radiation at the Hanford Nuclear Reservation and no workers were injured, said Randy Bradbury, a spokesman for the Washington state Department of Ecology.
No workers were inside the tunnel when soil collapsed half to 1.2 metres over a 37.1 square-metre area. The tunnels are hundreds of metres long with about eight feet 2.4 metres of soil covering them, the agency said.
HANFORD NEW: Managers just sent this alert to employees. pic.twitter.com/A0mNu4oJbp

— Susannah Frame (@SFrameK5) May 9, 2017
Nearby workers were evacuated and hundreds of others farther away were told to remain indoors, the U.S. Department of Energy said.
"No action is currently required for residents of Benton and Franklin counties,'' the Energy Department said, referring to the nearly 300,000 residents near the site about 200 miles southeast of Seattle. "There is no indication of a release of contamination at this point.''
The accident occurred at a plant known as the Plutonium Uranium Extraction Facility, or PUREX, located in the middle of the 500-square-mile Hanford site, which is half the size of Rhode Island, the Energy Department said.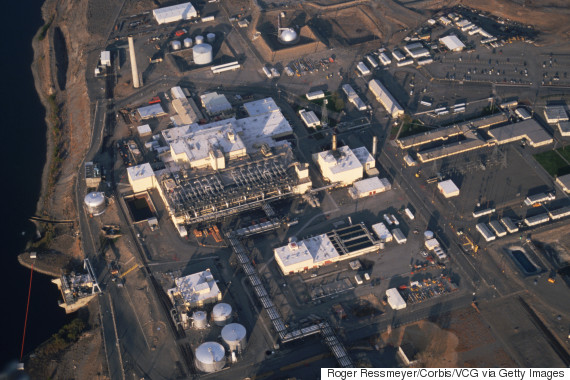 The Hanford Nuclear Reservation in Washington is seen in an aerial photo. (Photo: Roger Ressmeyer/Corbis via Getty)
The collapse was discovered during a routine inspection, the agency said. It was not immediately clear why it happened at the facility with about 9,000 employees.
Hanford for decades made plutonium for nuclear weapons and is now the nation's largest depository of radioactive defence waste, with about 56 million gallons of waste, most of it in 177 underground tanks.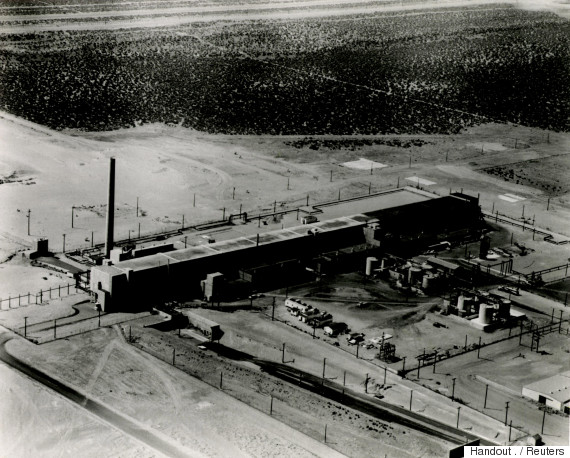 The Purex (Plutonium Uranium Extraction Plant) separations facility at the Hanford Works is seen in an aerial photo taken in 1968. (Photo: Reuters/Handout)
As part of a huge, ongoing cleanup, rail cars full of radioactive waste were driven into tunnels and buried, Bradbury said.
The Hanford site was built during World War II and made plutonium for most of the U.S. nuclear arsenal, including the bomb dropped on Nagasaki, Japan, at the end of the war.
The cleanup has been under way since the 1980s and costs more than $2 billion a year. The work is expected to take decades and cost tens of billions of dollars.
Also on HuffPost
Hanford Nuclear Reservation