Ever since Britney Spears made her music video debut in 1998 wearing pigtails and a schoolgirl outfit, we just knew her career would be filled with iconic looks. And now, thanks to one Edmonton woman, Spears' most famous costumes could be yours.
Dana Proctor is the proud owner of seven of the singer's most iconic looks. The super fan collected them over the years through online auctions.
"It's kind of been a little, secret hidden collection that I haven't let too many people know about," Proctor told Global News. "I didn't really tell anybody, just my friends."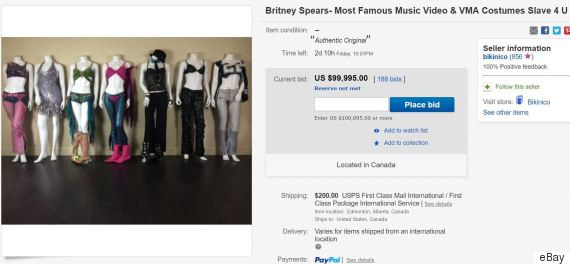 Now, Proctor is auctioning off the famous looks on EBay. As of Wednesday morning, the highest bid was US$99,995.
"These are the costumes of some of her most important moments of her career and I don't think they belong in my house," Proctor told CTV Edmonton.
Impressively, Proctor's first purchase in 2003 was the "Slave 4 U" costume Spears wore while performing at the 2001 MTV Music Awards with a python wrapped around her shoulders.
"Absolutely everything with that song was just so well done that when the auction came up to buy the outfit, being in fashion, I thought, 'How can I pass this up?'" she told Global News.
From there, the Surfco Swimwear owner went on to collect more of Spears' iconic looks. This includes the black corset, pants and hat the singer wore in her "Me Against the Music" video with Madonna; the pants and crop top she wore during her 2001 Super Bowl performance with Aerosmith; and the Atelier Versace dress she wore to the 2008 VMAs.
"Those who have followed Britney's 18-year music career know that there really isn't a better collection out there that would be worth more," Proctor wrote on the EBay listing.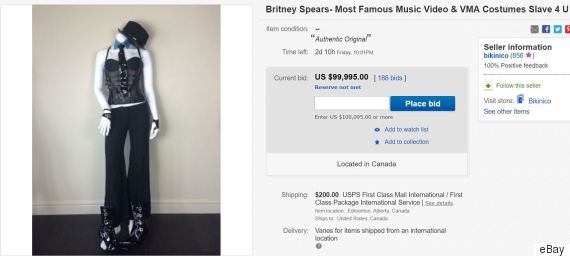 She also revealed that she hopes to sell all seven costumes as a set as she believes they are a valuable part of music fashion and history.
"No female artist will ever top these iconic memories," Proctor wrote. "Britney will always be the original."
"Music today is saturated with the 'same look,'" she continued. "We have so many artists like Gaga and Katy Perry pushing fashion to the ultimate extreme, everything has already been done, so if someone was going to top these outfits, we would have seen it by now. These will forever hold their place in music history."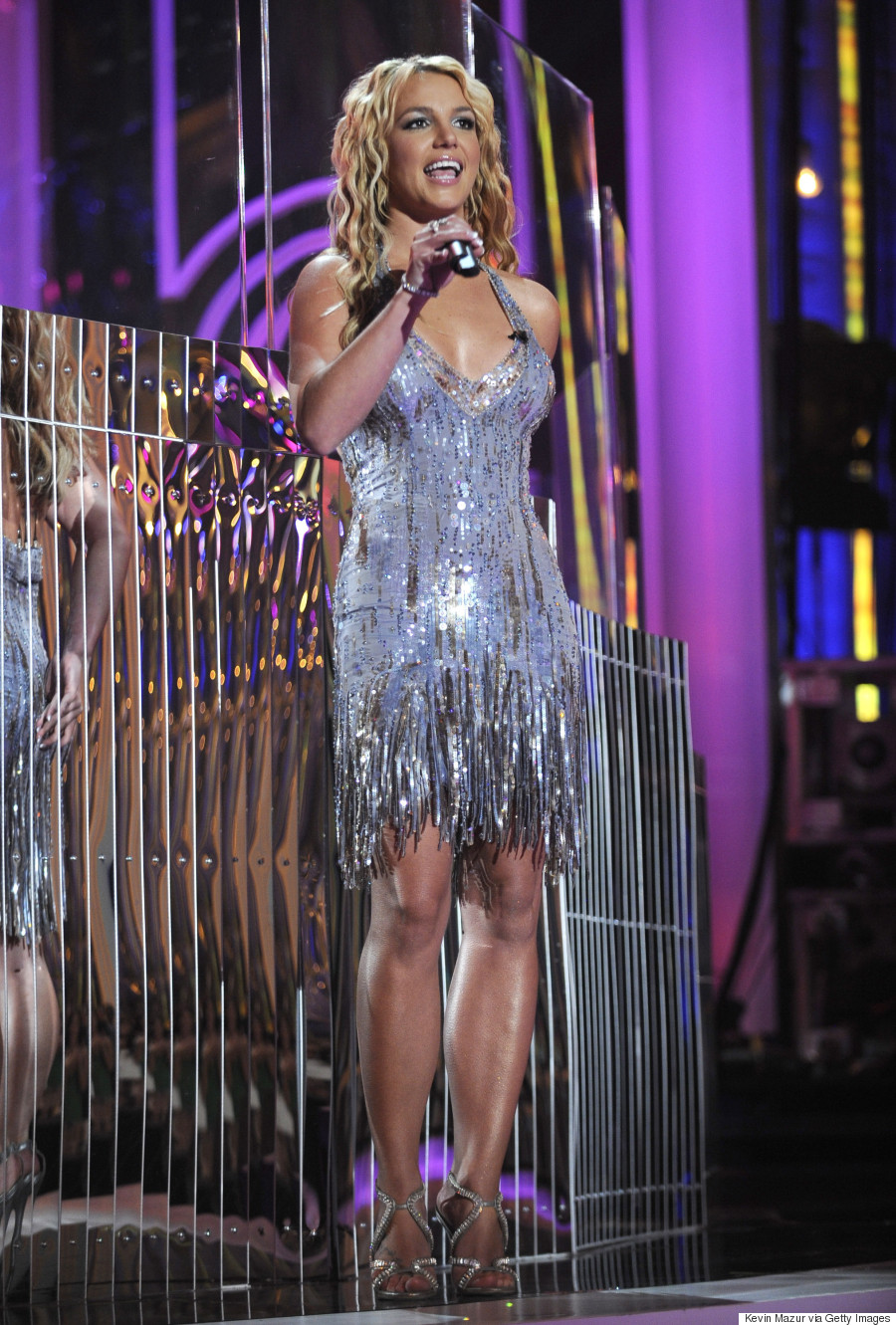 Britney Spears in the Versace dress up for auction at the 2008 MTV Video Music Awards. (Photo by Kevin Mazur/WireImage)
Spears' costumes are currently on display at Proctor's Surfco Swimwear store in West Edmonton Mall. The EBay auction closes this Friday.
Also on HuffPost
Britney Spears Through The Years