The Washington bureau chief for a Canadian far-right media site has been linked to a massive computer hack of the French president-elect's campaign emails just days before that election.
&nbsp
Emmanuel Macron's campaign En Marche! confirmed Friday that it had been hacked, after several gigs of data were posted to Pastebin, a site that allows anonymous document sharing, according to Reuters.
En Marche! said later that hackers had mixed authentic documents with fake ones, in order to "sow doubt," according to The New Yorker.
Though it was not clear who posted the data or if any of it was genuine, it showed up on 4Chan, a site popular with nationalist trolls.
Jack Posobiec, Rebel Media's Washington bureau chief, spread the hashtag #MacronLeaks after spotting the leak on 4Chan.
'Logical' to share what he found
"People were claiming something big was coming, so I just kept hitting refresh," he told The New Yorker.
Although he couldn't immediately verify the emails' authenticity, he said it was "logical" to share what he found on Twitter, according to a Rebel Media video he posted Tuesday.
The media refuses to report on the truth of what's in #MacronLeaks - so we will https://t.co/IYtqee41qb

— Jack Posobiec 🇺🇸 (@JackPosobiec) May 10, 2017
The email hacking went largely unreported by French media due to a nationwide ban on spreading commentary that could influence the outcome of an election, which took effect Friday evening.
Former Trump volunteer linked to PizzaGate
Posobiec is linked to other controversial incidents.
A BuzzFeed investigation alleged that Posobiec, a former Donald Trump campaign volunteer, attempted to discredit anti-Trump supporters by showing up to a protest with a "Rape Melania" sign.
Posobiec was also linked to the later-debunked PizzaGate conspiracy — an Internet theory that alleged associates of Hillary Clinton ran a child sex-trafficking ring out of a Washington, D.C. pizza restaurant. The lie culminated in a man bringing an assault rifle to Comet Pizza and opening fire. No one was injured in that incident.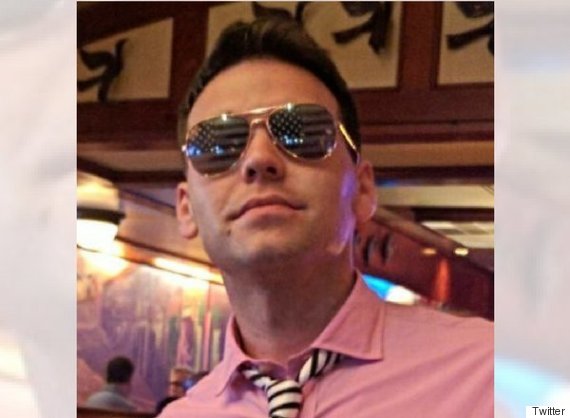 Jack Posobiec is linked to controversial incidents.
Prior to the shooting, Posobiec was caught live-streaming a children's birthday party inside Comet Pizza, which caused the hashtag #PizzaGate to trend on Twitter, according to Mediaite.
He told the far-right show InfoWars that the restaurant had a "weird vibe."
Posobiec later told The Washington Post that he had gone to Comet without "any preconceived notions."
"I wasn't sure. I thought I could just show it was a regular pizza place."