The body of a toddler found in a casket underneath a San Francisco home has been identified.
Two-year-old Edith Howard Cook died in 1876 of severe undernourishment, according to the nonprofit group Garden of Innocence, which spent a year trying to figure out who she was, The Mercury News reported.
People in the Bay Area were fascinated after the airtight metal coffin was dug up last year during home renovations.
The coffin had a window where a small girl could be seen holding a flower. The body of "Miranda Eve," as she was nicknamed at the time, was handed over to Garden of Innocence, which buries unclaimed children.
Her body was perfectly preserved, according to the organization.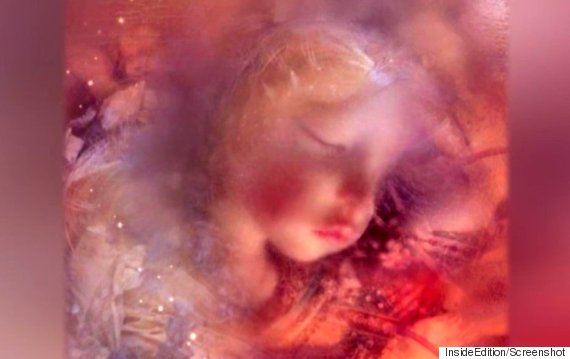 A graphic artist's retouching of a photo of Edith Howard Cook, who died more than 140 years ago.
In 1876, she was buried in the Odd Fellows Cemetery, according to KPIX 5, but is believed to have been left behind when the cemetery was moved.
Last fall, Garden of Innocence said they had found a match for the child by searching funeral home burial records.
A search for any living relatives turned up 82-year-old Peter Cook, a Napa, Calif. man who DNA confirmed was related to Edith Howard Cook.
The girl's great-great-nephew told KPIX 5 he was thrilled by the discovery, details of which he could pass along to his kids.
"I was jumping for joy because it gave me more opportunity to find out about my family," he said.
And the family was a prominent and interesting one, according to the San Francisco Chronicle, often featured in local society stories.
"I was jumping for joy because it gave me more opportunity to find out about my family."
Edith Howard Cook's father, Horatio Nelson Cook, founded a successful tannery and leather-manufacturing company that still exists under another name today. His younger daughter Ethel was once dubbed the most beautiful woman in America by a Russian nobleman.
You can see more on the story in the video above.
The Most Important Stories Sent To You

'The Daily Brief' connects you with our best stories sent right to your inbox