HALIFAX — The final remains of a murdered Mi'kmaq woman have been returned to her family, police said eight years to the day after her body was found outside a Halifax school.
A statement from the family of Tanya Jean Brooks, who was also known as Tanya Lynch, said police had withheld her brain as part of the ongoing investigation into the still-unsolved murder.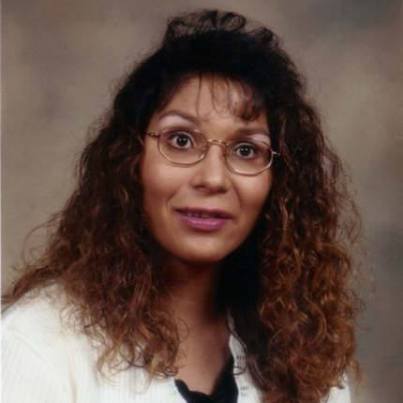 Tanya Brooks was found dead outside a Halifax elementary school in 2009. (Photo: Halifax Regional Police)
It said the rest of her remains were returned to the family Wednesday, and a smudging ceremony was conducted with investigators and members of victim services and the medical examiner's office.
"In Mi'kmaq culture, in order for our spirits to rest, our whole body needs to be as one,'' the family said in a statement released Thursday, adding that Brooks is remembered as a mother, daughter, sister, aunt and friend.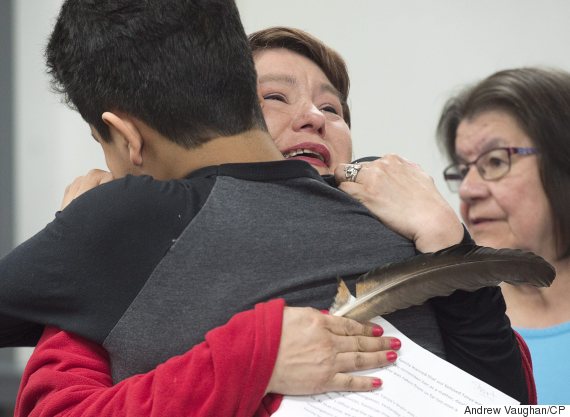 Vanessa Brooks embraces her nephew Qualin Brooks after talking to the media on the eighth anniversary of the murder of her sister and his mother, Tanya Brooks, in Halifax on Thursday. (Photo: Andrew Vaughan/CP)
"With yesterday's events, Tanya is whole again, which was our mother's last wish before her death in September 2015. On behalf of our mother, it's an honour to have Tanya complete so that she can return home (to) be laid to rest and our family can begin to heal.''
Police say Brooks' body was found in a trench along the side of St. Pat's Alexandra Elementary School on May 11, 2009.
They say she was known in the area and they were able to trace her movements until about 9 p.m. the night before, when she left police headquarters on Gottingen Street, near the school.
"In Mi'kmaq culture, in order for our spirits to rest, our whole body needs to be as one"
Police say they believe Brooks knew her assailant and that there are witnesses who have not yet come forward.
Her family pleaded for those witnesses to "break your silence.''
"We hope that laying Tanya to rest in the weeks ahead might also be the motivation needed to give someone the courage to come forward to the police,'' the statement said.
"We know that people out there have information about her death who have yet to come forward to police and we appeal to them to do the right thing.''
Also on HuffPost
REDress Project For Missing, Murdered Indigenous Women