Three taxi companies in upstate New York will pay fines to the state attorney general for price-gouging refugees headed to the Canadian border.
The cab companies were alleged to have charged as much as US$300 to transport people fleeing to Canada from Plattsburgh, N.Y., to the Canadian border — normally a US$50 to US$75 ride.
"It's no secret that we've seen intense fear in immigrant communities across New York in recent months. To take advantage of that fear for financial gain is simply unconscionable," Attorney General Eric Schneiderman said in a statement.
"Unfortunately, frightened and desperate people are the number one target of scammers."
Schneiderman said an undercover investigator from the attorney general's office was dropped off at Plattsburgh's inter-city bus station, where she handed a cabbie from Northern Taxi a note saying she wanted to go to a place where people are able to walk across the border.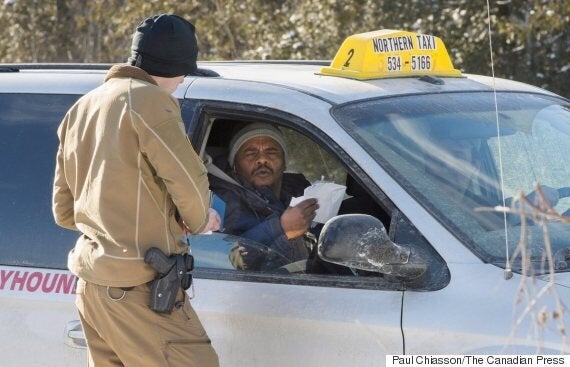 The cabbie did not display cab rates, and didn't tell the investigator that she would be charged $200 until the taxi was already on Interstate 87, headed for the border.
The investigator took rides with two other cab companies, and was charged $100 by a driver from C & L Taxi and $85 by a driver with Town Taxi and Medical Transport.
A court has ordered Northern Taxi owner Christopher Crowningshield to pay $2,500 in fines and costs, and to abide by regulations that require taxis to post their rates conspicuously.
In settlements reached with the attorney general, C&L Taxi agreed to pay a $900 fine, while Town Taxi and Medical Transport will pay $350.
All have agreed to post their rates, and to charge no more than the regulated limit for trips to the Canadian border, currently no more than $77.50, the attorney general's office said.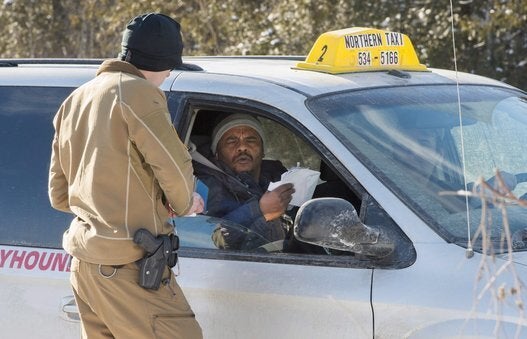 RCMP Officers Help Refugee Claimants Into Canada From U.S. Border