We imagine this is how the conversation went between the prime minister and the youngest of his three children on Wednesday.
Prime Minister Justin Trudeau: "Hadrien, want to come to work with Daddy today?"
Hadrien: "Can I run in the hallway and give a speech to caucus?"
Watch Hadrien do his thing as reporters ask his dad about this week's B.C. election:
Trudeau's kids spend time with their father at the office once in a while so Hadrien's visit was just part of that, said the Prime Minister's Office.
Experts say it's beneficial for children to see their parents at work because it shows them in a different role, and teaches kids about different skills and career paths.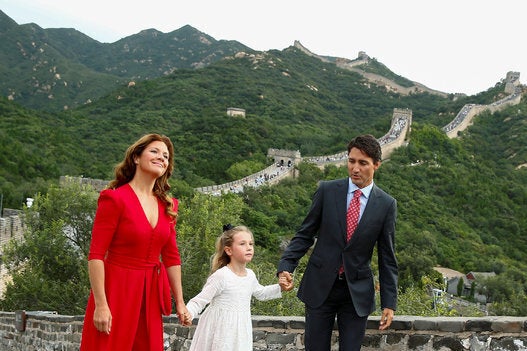 Justin Trudeau's Kids Through The Years