Police sources said that after Safa Alzockary misbehaved in her class at Public School 76 on May 2, the substitute teacher, 31-year-old Oghenetega Edah, demanded her to remove her hijab, a traditional headscarf worn by some Muslim women to demonstrate modesty or devotion to God.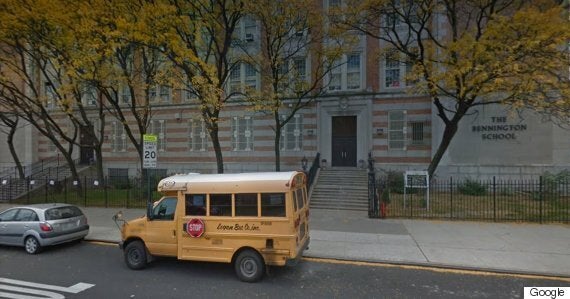 P.S. 76 The Bennington School, Bronx, New York
When the young student refused, that's when Edah allegedly ripped the hijab off her head. New York Daily News reports the incident caused irritation to Alzockary's right eye and the frightened girl had to be taken to Jacobi Medical Center where a doctor checked for damage to her eye.
No harm was caused, but the eight-year-old said she did not feel safe at school.
"He said, 'I want to see your hair,' I thought he was joking," the young girl said during an interview with PIX11. "I was crying. For what are we coming to school? For learning? Or to fight with a teacher who is taking off the hijab of Muslim girls?"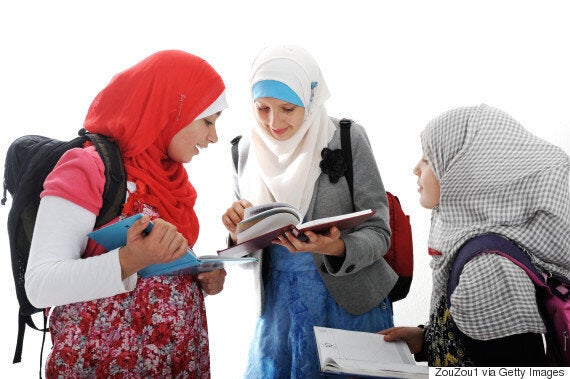 Alzockary said she repeatedly told her teacher "you can't" as he pulled off the headscarf, laughing. After the first yank, the student said she fixed her hijab, but after the second pull, she ran out of class.
"This alleged behaviour is completely unacceptable," a statement from Michael Aciman, a Department of Education spokesman, said. "This individual was removed from the school immediately and his employment has been terminated."
Alzockary's father noted during an interview with PIX11 that the police department are also looking into the case.
As for the little girl who experienced such hurt that day, she also learned a valuable lesson: one of standing up for who you are and what you believe in.
"I feel so proud of myself that I handled this," the eight-year-old told PIX11. "Even if the teacher still took off my hijab, I didn't go back to school without my hijab, I still wore a hijab. And I'm proud of my religion."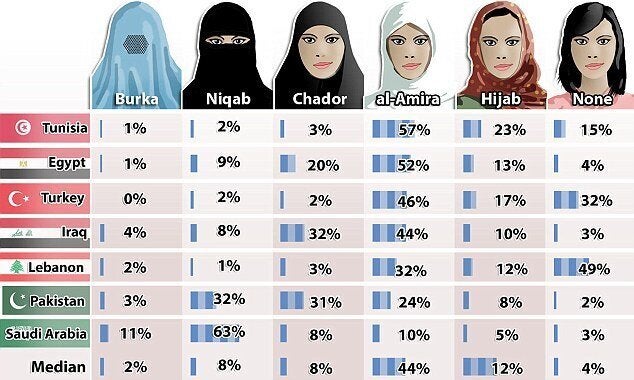 Hijab, Burka And Niqab Use Around The World