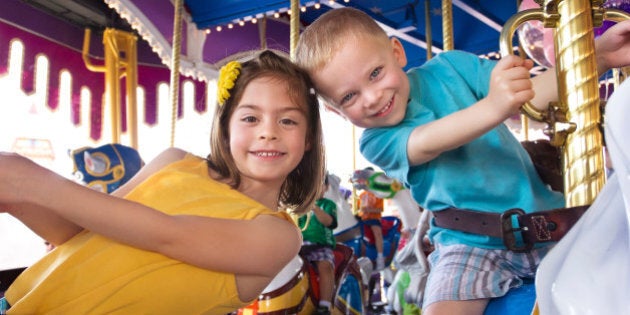 This summer, don't miss your chance to discover some of your favorite Super Heroes together for the first time at Disney California Adventure Park. Beginning May 27, unleash the hero inside yourself during the Summer of Heroes.
Whether it's saving Drax and Gamora from the Collector in the fast-paced Guardians of the Galaxy – Mission: BREAKOUT! attraction, or getting the chance to snap a pic with Spider-Man, Summer of Heroes is primed to be an epic Disneyland Resort adventure for the whole family. But while encountering the Guardians of the Galaxy will surely impress your kids, here are five other reasons bringing them to the Disneyland Resort in California will also make YOU one of their favourite heroes.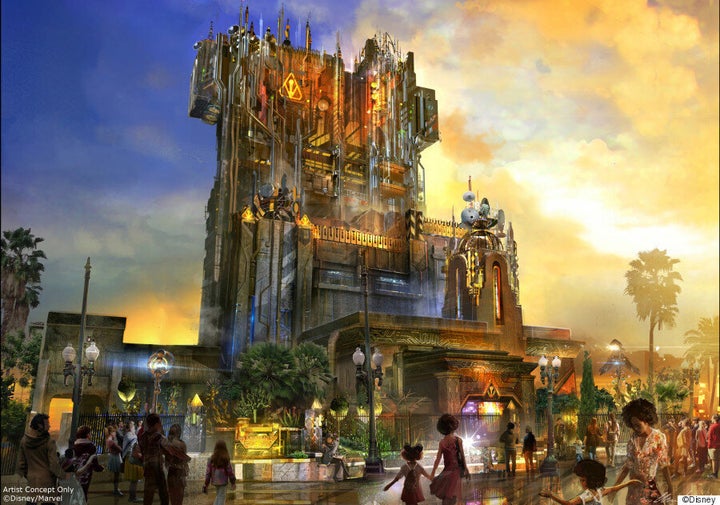 Guardians of the Galaxy – Mission: BREAKOUT!
Coinciding with the launch of Disneyland Resort's Summer of Heroes is the new Guardians of the Galaxy – Mission: BREAKOUT! attraction. The free-fall ride plunges you into a speedy experience where you work alongside Rocket to help the rest of his friends escape the clutches of The Collector. The randomized ride experience means you'll be guessing what happens next each time you ride it.
Snapping a pic with a super hero
This summer, the Super Heroes are hitting the West Coast to meet you and your family. Whether it's shaking hands with beloved web-head Spider-Man or getting a picture with Captain America, Summer of Heroes gets you closer to the action than ever before. Let everyone you know see who you met by hashtagging your social posts with #HeroUp.
Avengers Training Initiative
Do your kids have what it takes to become the next generation of Avengers? Super spy Black Widow and archer Hawkeye are ready to find out at the Avengers Training Initiative, where they'll be conducting a series of tests to determine your skills. Having a few extra heroes in the reserves might come in handy the next time super baddies Ultron or Thanos come calling.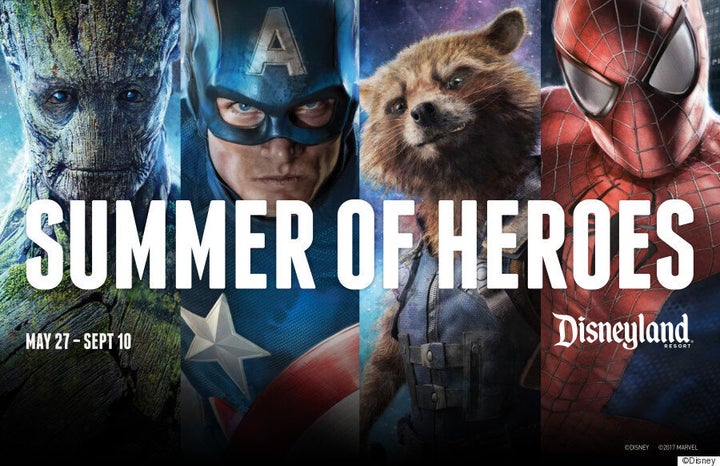 While those experiences are surefire places to see some Super Heroes in action, your kids should also keep their eyes peeled for fiery Avengers member Black Widow making her way around Hollywood Land. If you see her popping out of her armored Avengers' vehicle, strike your best superhero pose and say hello!
Munching a super charged meal
Whether you're dancing with Groot or rocketing through Guardians of the Galaxy – Mission: BREAKOUT! to escape The Collector, all that adventuring is bound to make you hungry. Select concessions stands stationed throughout Hollywood Land will be selling superhero-themed meals to help fight your Hulk-sized hunger.
Be one of the first to experience Summer of Heroes at Disney California Adventure Park and ride the thrilling Guardians of the Galaxy–Mission: BREAKOUT! attraction. Find out more at www.disneyland.com/SummerofHeroes.
Entertainment and attractions are subject to change without notice. Please check show guides.