"Big Bang Theory" star Jim Parsons got married this weekend, and the pictures are too much.
Parsons married his partner of 14 years, graphic designer Todd Spiewak, on Saturday. The actor's rep confirmed the wedding to PEOPLE.
He shared several photos of the celebration at New York City's Rainbow Room on Instagram.
Fellow "Big Bang" star Mayim Bialik gushed about the couple and their special day.
"What a wedding," she wrote on Instagram. "Not a cell phone in sight. Everyone was so present which sounds pretentious but it was truly powerful for us all to just want to be there fully."
Parsons revealed he was gay in a New York Times profile in 2012, saying he was in a 10-year relationship.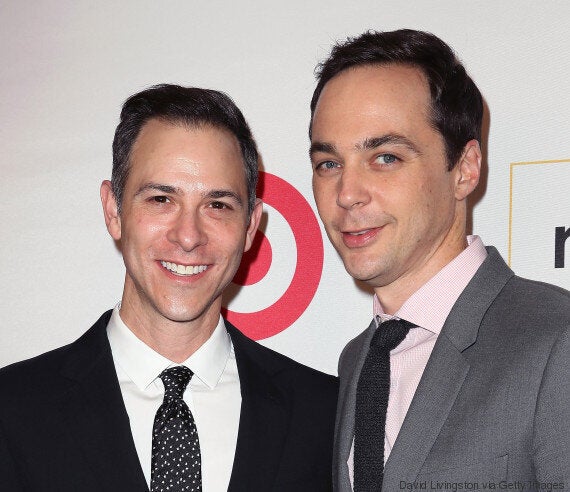 But Parsons said he didn't think he and Spiewak were particularly special.
"I've never considered my relationship with Todd to be an act of activism," he said.
"Rather simply, it's an act of love, coffee in the morning, going to work, washing the clothes, taking the dogs [out]—a regular life, boring love."
He also said at the time that they had no plans to get married. In an appearance on The View in 2015, he said he had never been that personally interested in the idea of marriage, but might do it for the symbolism.
"I've never considered my relationship with Todd to be an act of activism."
"So much of my adult life, that wasn't really a possibility," he said.
"If my [getting] married would help the notion in general, even that would be enough to make me want to do it."
But while he may have changed his mind about making it official, the two seemingly haven't wavered in their love for each other.
On their 14th anniversary last year, Parsons shared an adorable throwback photo.
"I met this guy… 14 years ago today and it was the best thing that ever happened to me, no contest," he wrote.
Stay On Top Of The Trends

Get the biggest lifestyle news sent to your inbox