Rachel Lindsay is proud to be ABC's first black "Bachelorette," which is why she's planning to use her new platform to address issues of race.
"I always say, it's something that should be talked about," Lindsay said in a March interview with Entertainment Tonight. "I'm happy to address it. I'm honoured to be the first [black Bachelorette]."
The casting of Lindsay marks the first time in 33 seasons of "The Bachelor" and "The Bachelorette" that the show will have a black lead.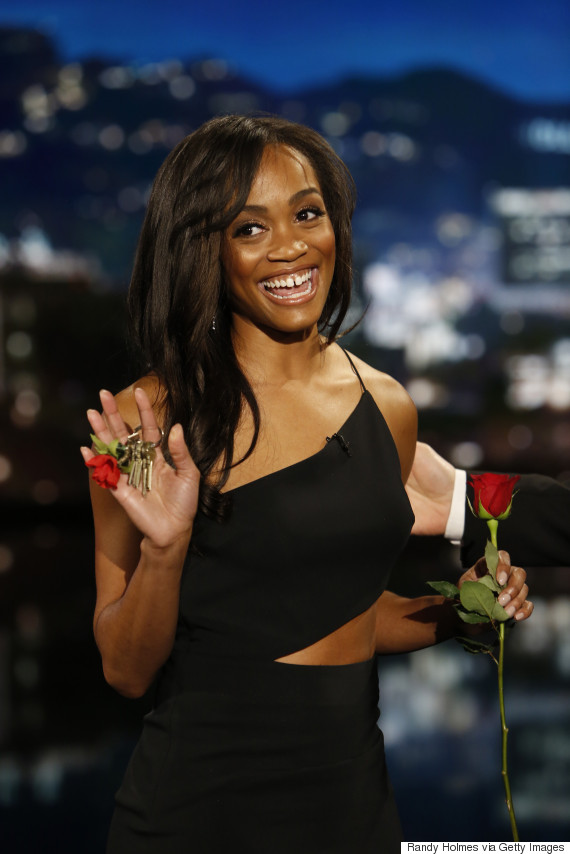 Rachel Lindsay making an appearance on 'Jimmy Kimmel Live.'
Lindsay, who is a 31-year-old Texas attorney, first appeared on season 21 of "The Bachelor" where she vied for Nick Viall's heart. Although she was a fan favourite, that's not the sole reason ABC chose her as their latest "Bachelorette." In fact, casting Lindsay was a specific move to make the show more diverse.
Now, starting from episode one, Lindsay plans on making race a topic of discussion with her male suitors.
"With the guys, you know, if it's something new to them, then I want to talk about it the same way that I [wanted] to talk to Nick about it: 'Have you ever dated a black woman before?'" she explained to ET. "I'll talk about my experiences as well. You know, it's about me, too, but I don't want it to be something that defines our relationship. But I think it's something important to address."
"The Bachelor" and "The Bachelorette" TV series' have always had a diversity problem. Not only did it take 15 years for someone of colour to finally be chosen as the lead, but throughout the seasons, there has also been a general lack of diversity in the men and women vying for the lead's heart.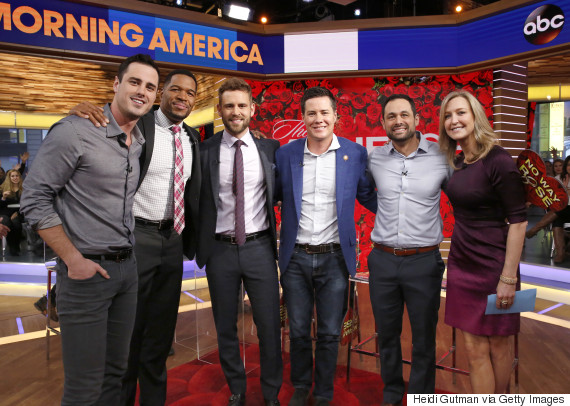 'The Bachelor' Nick Viall is joined by former bachelors on 'Good Morning America.'
Additionally, the diversity problem has translated over into the Canadian TV series, where both Bachelors and Canada's first Bachelorette were white.
But with Lindsay now in the hot seat, it looks like things are changing. In her interview with ET, she noted that she doesn't have a "type" when it comes to men, which could influence the casting of contestants this year.
"I don't just date a specific race," she said. "I date everyone. I'm open to everyone. I'm hoping to see a cast that reflects that as well, and I've told [producers] that."
Also on HuffPost
A Few Beautiful Black Women Of Hollywood