Brad Pitt and Angelina Jolie have come a long way since they first announced their divorce in September.
In an interview with the Associated Press, Pitt revealed the two are focused on "keeping the ship afloat" and "figuring out the new configuration of our family."
"I've got no secrets. I've got nothing to hide," the 53-year-old said. "We're human and I find the human condition very interesting. If we're not talking about it, then we're not getting better."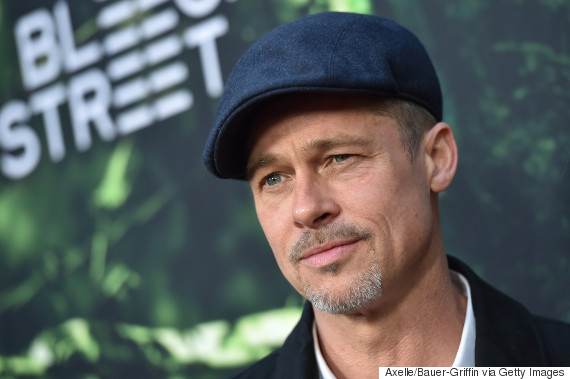 Brad Pitt arrives at the Premiere of Amazon Studios' 'The Lost City of Z.'
Jolie filed for divorce from Pitt in September citing irreconcilable differences and asking for sole physical custody of their six children, Maddox, Pax, Zahara, Shiloh, Vivienne and Knox. Days later, child abuse allegations against Pitt surfaced after the actor was involved in an altercation with their eldest son aboard a plane. The FBI conducted an investigation and later confirmed that Pitt would not be charged.
Since then, Pitt and Jolie have worked together to reach a custody agreement, which gives Jolie sole custody of the children. However, a source told People magazine in November that Pitt will continue to pursue joint custody.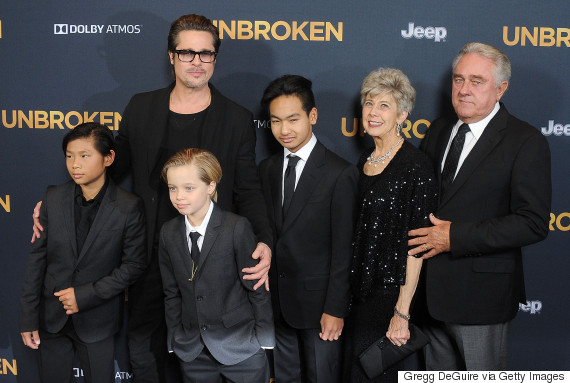 Brad Pitt, his parents and his kids: Maddox, Shiloh and Pax.
Now that things have settled down following the couple's divorce news, Pitt says he's continuing to put his children first. "Kids are everything. Kids are your life," he told AP. "They're taking all the focus, as they should anyway."
And while the actor is currently promoting his film "War Machine," he noted that his family is more important than his career.
"It's a big commitment, a film, and it does take you away from your family. I just have to balance that," he said. "It's not less important, itself, it's just not as important as family."
This is the second time the actor has opened up about his personal life following his split from Jolie. Earlier this month, the 53-year-old gave an in-depth interview with GQ magazine where he talked about what he's doing to be a better father.
Explaining that he quit drinking and started seeing a therapist, Pitt said: "I can't remember a day since I got out of college when I wasn't boozing or had a spliff, or something. And you realize that a lot of it is, um — cigarettes, you know, pacifiers. And I'm running from feelings. I'm really, really happy to be done with all of that."
The actor also revealed that he and Jolie are working together to share custody of their kids. "It's just very, very jarring for the kids, to suddenly have their family ripped apart," he said.
Also on HuffPost
Famous Parents Who Have Battled Over Child Custody