Many little girls grow up admiring their mother's makeup routines.
Whether it's the application of red lipstick, the flick of a mascara wand or the swirl of a blush brush, a fascination and desire to play with makeup can start in childhood, and stick around well past becoming a teenager.
But besides leaving behind a mess of eyeshadows and nail polish stains, what would it look like if a little girl decided to turn into a makeup artist for one day?
The women behind BuzzFeed's Ladylike got that experience firsthand and the results are both hilarious and glorious.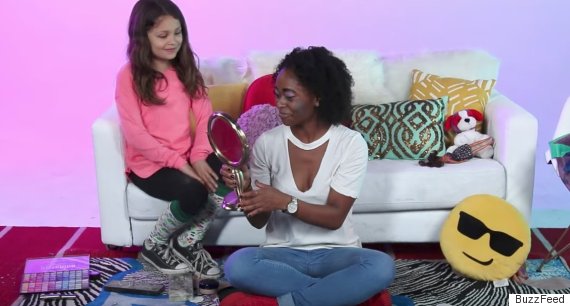 In the video above, three adorable little girls gave three skeptical adult women not only the makeover of a lifetime, but a lesson in confidence, too.
"I'm going to make Devin look like Taylor Swift," Ellie said of her vision.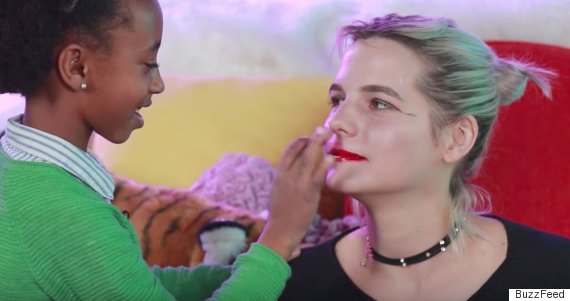 "I'm going to make Chantal look young," Emmersyn noted, saying it would take eight or more hours to create that particular "pretty and young" look.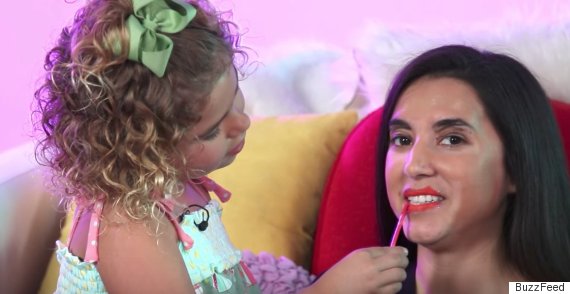 The adult women all agreed that sometimes, little girls are so confident, it makes them brutally honest. But what BuzzFeed's Devin, Freddie and Chantel were left with (besides over-the-top makeovers) was a whole lot of infectious girl power gifted to them by these little beauticians.
"I'm strong and I believe in myself," Olivia said as she performed her glammifying duties.
So. Freakin'. Cute.
To see more of the little girls and their makeup madness, check out the video above!
Also on HuffPost