Up-and-coming actress Medalion Rahimi is speaking up about how Hollywood is overlooking Middle Eastern women, especially in the beauty and fashion industry.
The 24-year-old, who will take on the role of Princess Isabella in the latest Shonda Rhimes series, "Still Star-Crossed," sat down with Teen Vogue's Fawnia Soo Hoo for an interview where she explained how she doesn't feel women like her are represented in American beauty advertisements.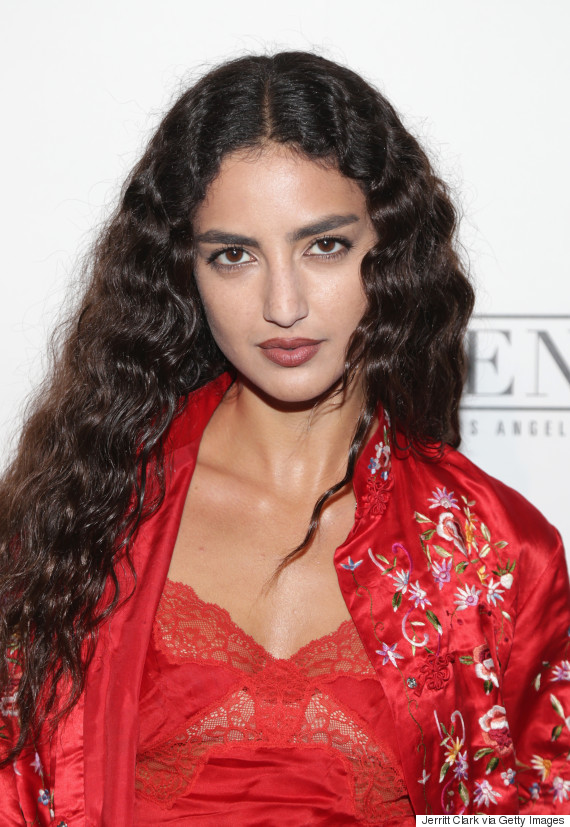 "If you see ads with a certain girl who looks like you, you'll be like, 'Oh, I want to wear that makeup. It looks good on her, maybe it'll look good on me,'" she says. "And it's rare that I see somebody who I can relate to."
The first generation American-Iranian goes on to say that this is a major loss for the American beauty industry, as "women [in Iran] are done to the nines, always." Meaning, by not reaching out to women of Middle Eastern descent, the beauty world is missing out on a market worth $25.4 billion that will go on to grow by 6.4 percent annually in the next five years.
"I've been lucky enough to be approached by beauty lines," she adds. "Things haven't panned out at this time, but [it's significant] for being an Iranian-American."
The UCLA graduate also notes the recent rise of the hijab in fashion, shouting out Somali-American Halima Aden, who recently landed major fashion editorials and walked in both Paris and New York Fashion Week.
But Rahimi says more needs to be more when it comes to diversity in beauty. She wants options for different skin tones, more makeup collections for girls like her, and more products for naturally curly hair (which she is finally learning to embrace).
Rahimi hopes to one day become a role model, fighting for not only more representation in Hollywood, but for women's rights and immigrants' rights too.
In an interview with Nylon, Rahimi called president Donald Trump's immigration ban a "nightmare," noting it's upsetting to think that her family in Iran would struggle coming to visit the United States.
"It's hard for me to understand that we're in 2017 and we're repeating the same mistakes that we've made in the past as a country," the young star said.
An activist and an actress? Now that's what we call young Hollywood.
Also on HuffPost
Actresses And Models With Unconventional Beauty