Solange is a woman who isn't afraid to be transparent when it comes to her struggles.
And in a new letter she wrote to her teenage self, published by Teen Vogue, the singer-songwriter is getting candid about what she's learned since her adolescent years.
"there will be fear. a lot of it," she pens. "there will be triumph. a lot of it. there will be constellations you want to reach for but can't put your finger on. you will trace them like the scars on your body you got from trouble and the times of your life. you will take the long way to get to these Orions. the long way will become a theme in your life, but a journey you learn to love."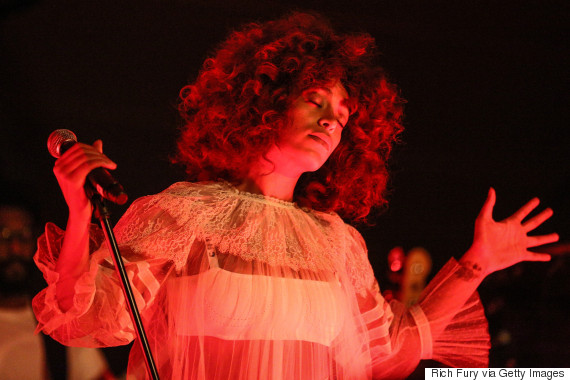 The "Cranes In The Sky' songstress also touched on why it's OK to go through phases as a teen, as she says "you will see bits and pieces of them scattered into the skin you grow into."
But arguably one of the most moving portions of the essay is when Solo spoke on the power of words — in both the negative and positive sense.
"i really hate to tell you this, but sometimes you will still get called these things as an adult, except you will actually embrace some of them," the 30-year-old says. "you will learn that these are just words. words that only have power if you choose to give them power. every once in a while they will hurt, but you will choose to turn those words into a symbol of beauty."
"speaking of words. they might just be your first love. sometimes you can write for hours, just you and the words on the pages. they make you feel understood, even if it's just you that you're talking to," she adds.
"trust in these words, even when you're feeling wildly insecure."
"trust in these words, even when you're feeling wildly insecure. hold on to your journals. cherish them. put them somewhere safe so that they may become a guide for you later, a revealer and a friend."
Solange pays tribute to her mother, Tina Knowles, in the note as well, thanking her for teaching her independence.
In an interview the star did with feminist magazine Bust for their April/May cover, she elaborated on the important role Mom had on shaping her views of womanhood.
"This household was all women's work. Literally. And there was absolutely nothing that couldn't be done between us," she said when speaking on growing up with sister Beyoncé, Kelly Rowland and her cousin. "My father was super smart and brilliant and instilled many wonderful qualities in us, but my mother was really the heart and soul of the family."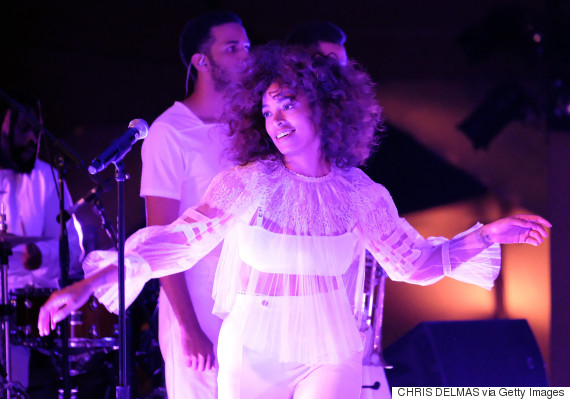 To close the essay, Solange is real about life's ups and down, saying "there will be pain, there will be doubt," but also doesn't hold back when being honest about the beauty of coming into your own.
"there will be so many moments of joy and delight that the whole universe will feel painted in hues of amber and wonder. there will be times you are so sad you can't lift your head," she writes. "and there will be times you are so happy that the sensation of life knocks you down. but most importantly, there will be you. a whole, whole lot of it. and you will feel good about who she is and who she is still becoming."
"you have a long life ahead of you, and i'll tell you it's not gonna always be easy, but I can promise you it will be fruitful and with much purpose."
Sounds like lessons not only teen girls could use, but the rest of us too.
Also on HuffPost