Your favourite online clothing retailer ASOS is under fire after listing a U.K. size 10 (which converts to a U.S. size six) as "large" for the Pull & Bear line in early May.
And people are pissed.
U wot m8 pic.twitter.com/topkWAPgUz

— Sneaky Dogfriend 🌿 (@GrrlGhost) May 17, 2017
@GrrlGhost Stuff like this knocks me sick. What message are they sending out!?

— Freya (@Freyagraham95) May 17, 2017
One person even noted that the only time she fit into a size 10 was when she was battling anorexia.
I was size 10 once in my life ever & it was when I was anorexic so calling it 'Large' is Not Good @asos @pullandbear https://t.co/n17nBiaWSU

— Maeve McQuillan (@Machneas) May 17, 2017
According to The Telegraph, the Pull & Bear line only runs from a U.K. size four to a 10, or an extra-small to large, respectively. The label is owned by Spanish company Inditex, which is also in charge of Zara and Mango.
Since the backlash, ASOS has responded to concerned customers, saying, "Thanks for making us aware of this – we're now looking into it with the relevant team," Yahoo U.K. Style reported.
But while the e-commerce giant may have a ways to go when it comes to proper sizing, thankfully others in the fashion industry are starting to become way more inclusive.
In 2016, actress Zendaya released her first clothing line Daya by Zendaya, which featured sizes zero to 22 for every single piece.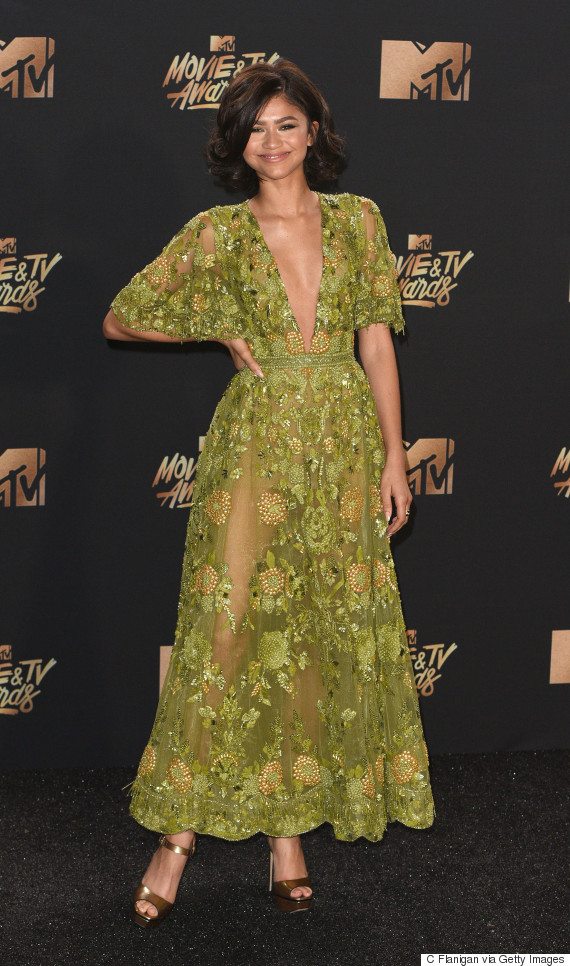 Zendaya arrives at the 2017 MTV Movie And TV Awards.
"I want my mom to be able to wear my clothes. I want my older sister to be able to wear my clothes," she told Style Caster when her collection first dropped. "There's too many shapes and sizes in my family to say like, 'Oooh yeah but you can't wear that, though.'"
As for ASOS, it seems as though they've updated their sizing charts for Pull & Bear. The site now seems to list "medium" as a U.K. size 10, while "large" is a U.K. size 12.
Also on HuffPost
We Exist: Diversity In Plus Size Bodies