Kirsten Dunst has the best reason for not losing weight for a role.
In a new interview with Variety, the actress revealed that her longtime friend and director Sofia Coppola asked her to lose a few pounds for her character as a school teacher in the new film "The Beguiled."
The thriller tells the story of a wounded Union soldier who is taken in at an all-girls school during the Civil War and also stars big names like Colin Farrell, Nicole Kidman and Elle Fanning.
In response to Coppola's blatant request for her to lose weight, Dunst simply said, "It's so much harder when you're 35 and hate working out."
She then used the film's shooting location, Louisiana, as an excuse to not lose weight: "I'm eating fried chicken and McDonald's before work. So I'm like, 'We have no options! I'm sorry I can't lose weight for this role.'"
Thankfully, Coppola understood and didn't pressure Dunst to change her body.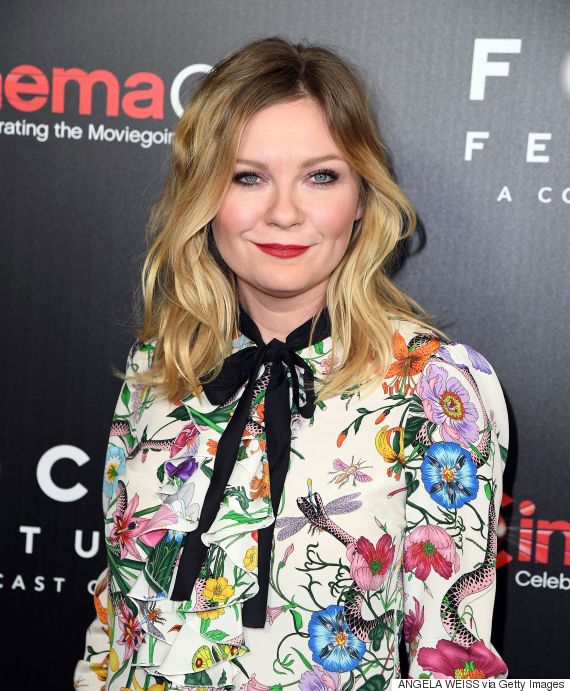 Kirsten Dunst attends a Focus Features luncheon.
Directors asking actresses to lose weight is nothing new. In the past, stars like Jennifer Lawrence, Sarah Jessica Parker and the late Carrie Fisher have spoken out about how they were asked to shed some pounds for their movies.
Stay On Top Of The Trends
Get the biggest lifestyle news sent to your inbox


Most recently, Emma Thompson revealed that she once threatened to quit a movie after producers of "Brideshead Revisited" asked an unnamed costar to lose weight.
"I said to them, 'If you speak to her about this again, on any level, I will leave this picture. You are never to do that,'" Thompson revealed in March. "It's evil what's happening and what's going on there, and it's getting worse... Sometimes there are just some subjects that you absolutely have to make noise about because it's so tedious and it's gone on and on."
Also on HuffPost
Kirsten Dunst's Style Evolution