B.C. RCMP are investigating after a puppy was shot by a pellet gun.
Police said in a release Thursday that they were called after the dog's owners found him injured near their home in Highlands. The 10-month-old Labrador puppy, Ozzy, was taken to a vet, who confirmed the pup had been shot at least 12 times.
"... how could anybody do that to an innocent animal?" the dog's owner, Debra King, told CTV News.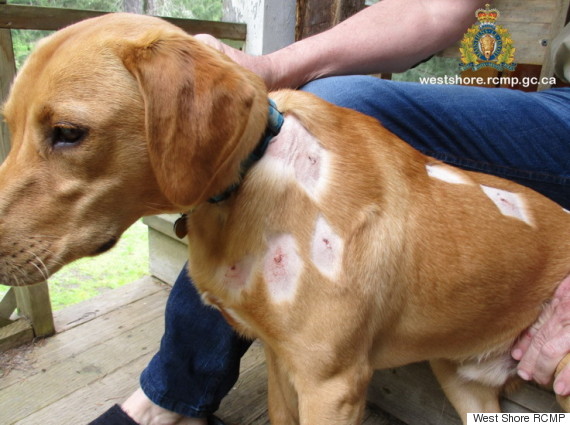 "This attack not only left the puppy injured, but shook a whole community for this senseless act," said Const. John Varley of West Shore RCMP in a statement. "Luckily, Ozzy is doing well now."
"The fact it was 12 pellets is a clear indication that this was a deliberate act, so we're hoping the community can come together and help us solve this case," Const. Alex Berube said to Saanich News.
Police are asking anyone with information to come forward.