If you find baking to be both rewarding and relaxing, you aren't alone — psychologists have long cited the benefits of baking on mental health.
"There's a lot of literature for connection between creative expression and overall wellbeing," Donna Pincus, associate professor of psychological and brain sciences at Boston University, told HuffPost. "Whether it's painting or it's making music [or baking], there is a stress relief that people get from having some kind of an outlet and a way to express themselves."
Which might be why mental health charity The Centre For Better Health founded the Better Health Bakery in east London.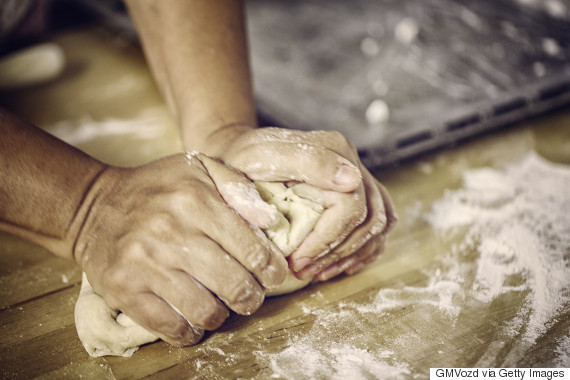 The bakery offers 12-week courses for adults with poor mental health, where participants learn to bake fresh sourdough loaves and pastries.
Baking, like knitting, gardening, and journaling, improves mindfulness, helping reduce anxiety while increasing happiness.
It's a scenario 2012 "The Great British Bake Off" winner John Whaite knows all too well. "When I'm in the kitchen, measuring the amount of sugar, flour, or butter I need for a recipe or cracking the exact number of eggs — I am in control. That's really important as a key element of my condition is a feeling of no control," he previously told the BBC.
Control isn't the only thing you gain from baking — there's many aspects, like the teamwork, aroma, and sharing, that make baking all the more enjoyable.
Also on HuffPost
Why Baking Is Amazing For You