Now this is one seriously patriotic way to celebrate Canada's 150th birthday.
Reddit user Jess (who didn't provide her last name) decided to mark the anniversary of Canada's Confederation by getting the most Canadian tattoo.
Behold: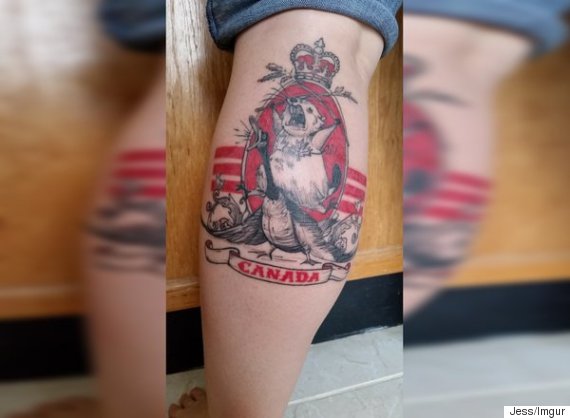 The image, which was originally created by Canadian-born artist Jessica Borutski, shows a beaver riding a Canada goose while wearing a maple leaf bikini. The tattoo was done by artist Patrick O'Neil at Toronto's Chronic Ink.
Jess says she got the tattoo to show off her Canadian pride. She told HuffPost Canada in a message that her parents immigrated from China to Canada in the 1970s.
"I have an older brother, and being the second-born female, there would have been a good chance that I wouldn't be alive if my parents were still in China," she wrote, referring to China's one-child policy, which ran from 1979 until 2015.
"I'm extremely grateful to be in Canada and the tattoo is a symbol of that."
Follow HuffPost Canada on Facebook, Twitter, and Instagram.
Also on HuffPost:
Quotes That Make You Proud To Be Canadian