Mother Nature has an "abrupt change" in store for some Albertans just beginning to feel some joy from sunnier, warmer weather.
Environment Canada issued a special weather statement Tuesday for most of the province to buckle up for some nasty rain, snow, and winds.
Heavy rains are forecast for Hinton, Edmonton, Cold Lake, and Lloydminster beginning in the evening. Some areas are expected to see between 50 mm to 75 mm of rainfall.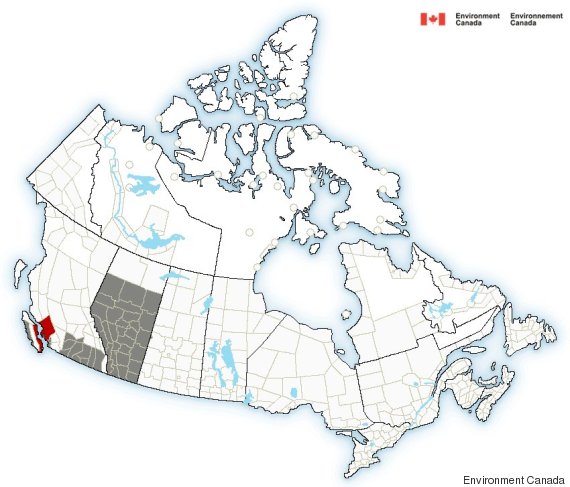 Heavy rain, snow, and strong winds are expected to hit most of Alberta on Tuesday and Wednesday. (Photo: Environment Canada)
The weather statement extends to the province's mountainous region west of Edmonton and Calgary where snow, up to 10 cm, is expected to fall.
And to add to the cocktail of crappy weather, strong Northerly winds — with speeds up to 100 km/h — are also expected to blow through east-central-Alberta.
Those strong gusts aren't expected to hit until Wednesday afternoon.
A strong low pressure system moving east-southeast from the B.C.-Alberta border is to blame for the "big change" in weather.
So don't pack away those galoshes and snow boots just yet, Alberta. At least, not until Thursday.