Here's another cool reason to visit Ottawa for Canada's 150th anniversary — giant machines will roam the capital.
French street theatre company La Machine will bring two of its colossal mechanical creatures to the city at the end of July for a show, according to the Ottawa 2017 website.
Called "The Spirit of the Dragon-Horse, With Stolen Wings," the performance will feature a face-off between a colossal dragon-horse creature and a spider, both controlled by people sitting inside them.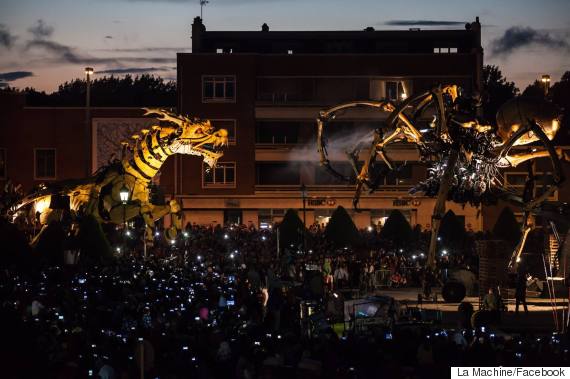 Photos on La Machine's Facebook page show the scale of the creatures.
The dragon-horse, LongMa, weighs 45 tons, is 12 metres high and five metres wide, according to the event listing.
It can trot, gallop, rear up, lie down and even shoot flame from its mouth.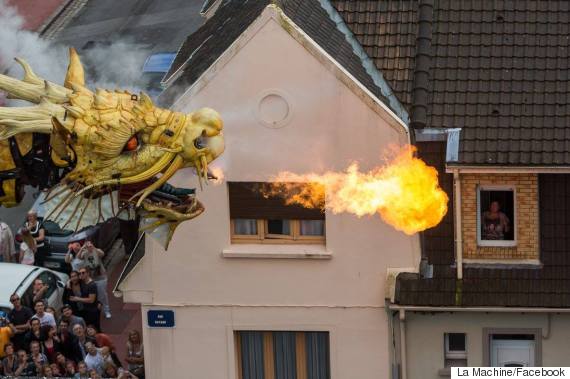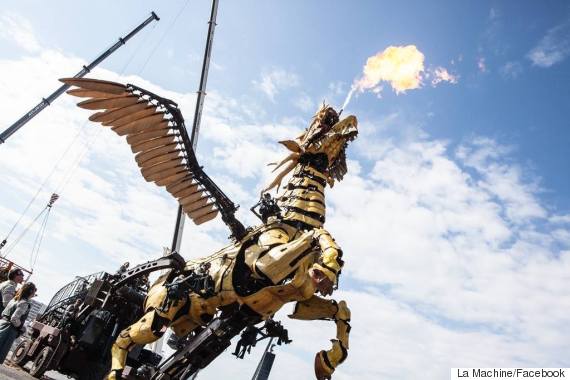 The spider reaches up to 13 metres when it's moving, and is 20 metres long when outstretched. It sprays water to defend itself from the dragon's fire.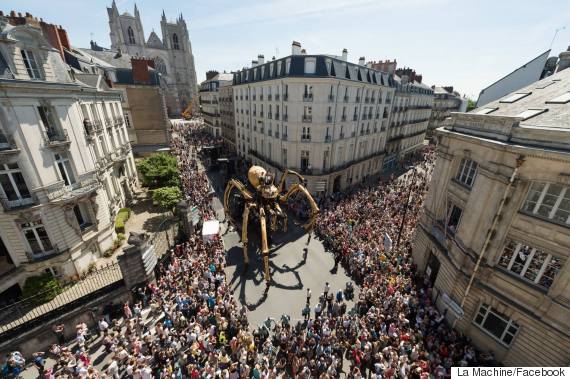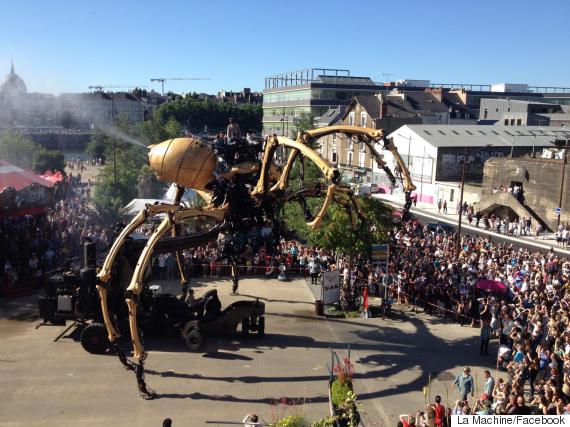 The shows will be performed several times over four days. Main scenes will take place in Byward Market, at city hall, on Wellington Street and in LeBreton Flats.
Ottawa 2017 Executive Director Guy Laflamme told CBC News last June that the robots will stop at city landmarks to interact with people, and that an orchestra composed of local musicians will travel with them.
La Machine will invade Ottawa (July 27 to 30)
from
Ottawa 2017
on
Vimeo
.
The art installation is expected to cost the city more than $500,000, according to Metro Ottawa.
The full cost is much higher — private partners will shoulder the majority, according to CBC News.
Laflamme told the broadcaster he wants it to be the hub of the Canada 150 celebrations.
"It will generate international visibility for Ottawa and I know for sure hotel rooms will be jam packed for the week they (La Machine) will be here."
This will be the first time La Machine has brought its creations to North America, and who knows when they'll come again. Count us in?
Follow HuffPost Canada on Facebook, Twitter, and Instagram.
Also on HuffPost:
The Friendliest Movie Robots