TORONTO — The CBC says it gave Subway plenty of opportunity to refute the findings of an investigation into the sandwich chain's chicken products before airing reports that prompted a defamation lawsuit from the company.
In a statement of defence filed earlier this month, the broadcaster says it diligently conducted a "fair and thorough" investigation into several fast-food chicken products, including Subway's oven-roasted chicken and chicken strip items.
The CBC says it confirmed with food scientists that DNA testing was an appropriate method of analysing the products' contents, and it had laboratory staff interpret the results.
The broadcaster says it also turned over the results and the interpretation to Subway representatives and gave them several weeks to respond on or off camera before going to air.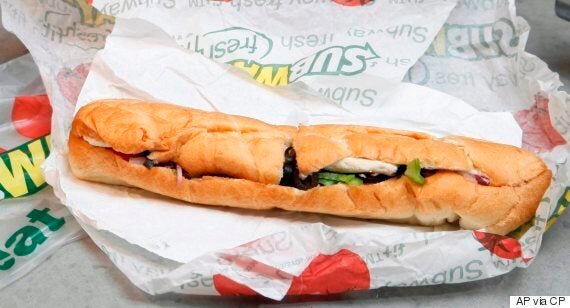 CBC "Marketplace" reported in February that DNA test results showed high levels of soy DNA in Subway's chicken products, suggesting potentially high levels of soy content in Subway's chicken products. The TV report was followed by an online story and several tweets that included similar content.
Subway alleges in its lawsuit that the CBC acted "recklessly and maliciously" in airing a report that suggested some chicken products served by the chain could contain only 50 per cent chicken or less. The sandwich chain further alleges the tests "lacked scientific rigour."
The sandwich chain is seeking $210 million in damages, saying its reputation and brand have taken a hit as a result of the CBC reports. It is also seeking recovery of out-of-pocket expenses it says were incurred as part of efforts to mitigate its losses.
The lawsuit also targets a reporter and two producers who worked on the program.
Claims against Subway 'substantially true'
The CBC says it took steps to verify the facts included in the reports, including sharing the results with independent experts, who "confirmed they were reasonable or probable."
"Despite being provided by the CBC defendants with numerous opportunities to do so, the plaintiffs provided no independent scientific evidence that would undermine or refute the results of the tests," the statement of defence says.
The Most Important Stories Sent To You

'The Daily Brief' connects you with our best stories sent right to your inbox
The broadcaster says the statements that Subway objects to are "substantially true" and were made "in good faith and without malice on matters of public interest."
"They relate to matters of public interest, including the fact that Subway restaurants market and represent to the public that their oven roasted product and chicken strip product are 'chicken.'"
The CBC also questions Subway's claim that its revenue and reputation have suffered, and says any damage the chain has experienced is unrelated to the report.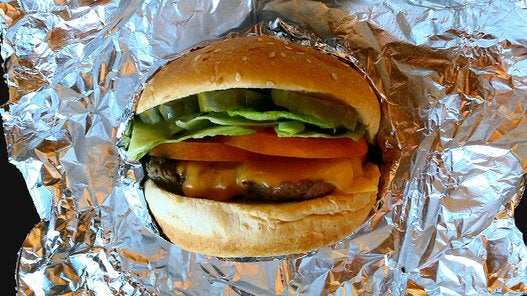 Nutritionist-Approved Fast Food and Takeout Meals