If you're feeling anxious and need some words of comfort, Céline Dion is there for you.
At one of her Las Vegas concerts earlier this week, the Québec chanteuse paid tribute to the victims of the Manchester attack, and offered her love and support not only to Ariana Grande fans, but to people all around the world.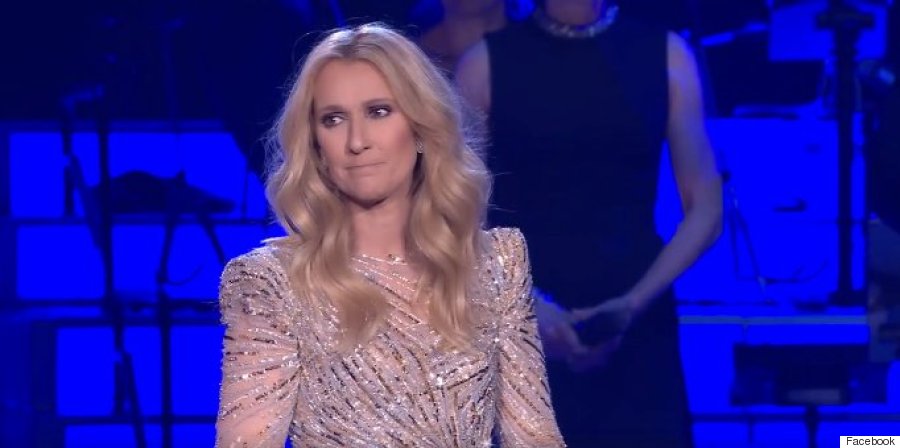 Near the beginning of the concert, the singer said, "I hope you don't mind if I say a few serious words to all of you tonight... I want you to have a great time with us and we're going to do that. But first I want to send our thoughts, and prayers, to all of the innocent people in Manchester who have suffered following the horrific attack at Ariana Grande's concert."
She continued: "Just last night and many of them young children and really all they wanted to do was to have some fun and go to a concert and listen to some music so just like, pretty much what we're doing tonight actually. What happened last night makes no sense whatsoever. We live in different times and we need to love each other more than ever. We need to support each other more than ever as well. What do you say? We show our love to all of those in Manchester tonight, what do you think about that?"
Finally, with tears in her eyes, the mom-of-three finished off by saying, "That's it. You look wonderful, thank you."
Céline isn't the only Canadian entertainer to pay her respects to those affected by the terrorist attack, which happened at an Ariana Grande concert and left 22 people dead. Singers Justin Bieber, Drake, and Shawn Mendes showed their support and devastation on social media.
"We just left from touring in Europe and this was such a real fear we discussed frequently. I was crushed today to hear it became a reality," wrote Drake on Instagram.
Bieber, who shares the same manager as Grande, wrote simply "#PrayforManchester" on Twitter, while 18-year-old Mendes posted a few tweets of support for the families affected by the tragedy.
I am truly so sorry about what has happened in Manchester tonight. Unthinkable events. All my love to the families affected.

— Shawn Mendes (@ShawnMendes) May 23, 2017
Aside from a tweet expressing her heartbreak, Grande hasn't spoken out yet about the attack but we're sure that Dion's tribute would give her some comfort.
On Wednesday, Grande's tour promoters announced the pop singer's tour is suspended until June 5.
Grande is known as a huge fan of the "My Heart Will Go On" singer, and has even shared her incredible impression of the crooner.