May 29, 2017 would have been John F. Kennedy's 100th birthday, so in his honour, his descendants got together to talk about the impact he's had on their lives, and that of the world.
Daughter Caroline, along with her three children, Tatiana, Rose and Jack (who is, of course, named for his grandfather) with husband Edwin Schlossberg spoke about JFK's legacy in a touching video that, yes, does seem a little bit like a political campaign launch. (Rumours have been swirling about Caroline's potential run for years, and the recent end of her ambassadorship to Japan only increases the chatter.)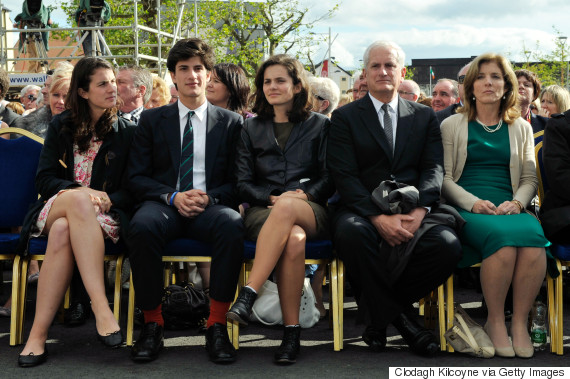 Tatiana, Jack, Rose, Edwin Schlossberg and Caroline Kennedy attend a ceremony to commemorate the 50th anniversary of the visit by U.S. President John F Kennedy, on June 22, 2013 in New Ross, Ireland.
"One of the defining relationships in my life is with someone I have never met, my grandfather, president John F. Kenndy," says Tatiana, who currently works as a reporter covering climate change at the New York Times. "It's a little odd to be connected to someone you don't know, especially when everyone else has access to much of the same information about him that you do."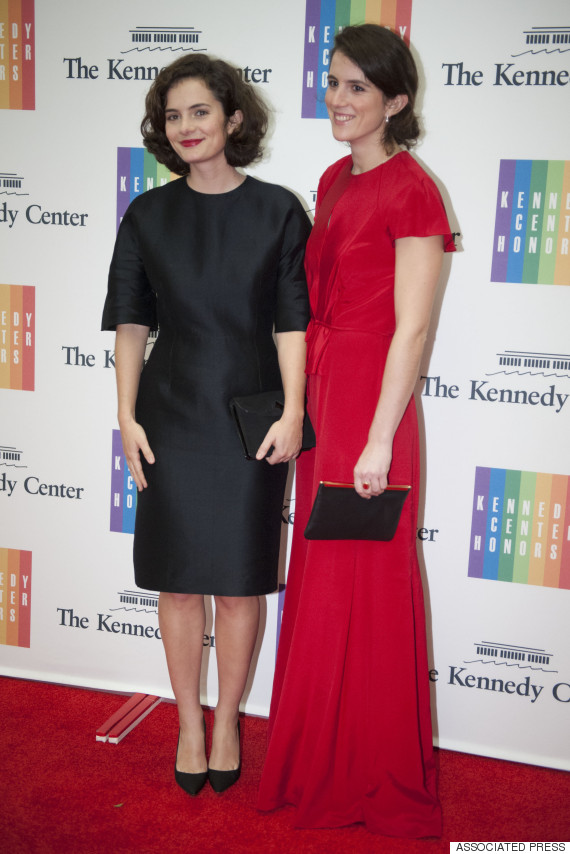 Rose and Tatiana Schlossberg at the Kennedy Center Honors in December 2014.
The next generation isn't afraid to get political either.
Jack recently hosted the annual John F. Kennedy Profile in Courage Awards, giving the honour to President Barack Obama and noting his contributions to America, reported People.
"On key issues during his presidency, President Obama put policy above politics — expanding health security for millions of Americans, restoring diplomatic relations with Cuba, and leading a landmark international accord to combat climate change," he said in a statement.
He also has upped his public profile as of late, attending the Met Gala with his mom as her date.
Caroline Kennedy Took the Met Gala Theme Very Seriously https://t.co/sgiFw5fvzT via @TandCmag

— Alexis-Sydney Hunter (@TheWynterProj) May 10, 2017
Meanwhile, his sister had something to add about the political climate of 2017 as well.
"I hope everyone, regardless of age or party, will remember what President Kennedy told America decades ago: this nation was founded by men of many nations and backgrounds," says Rose in a pointed remark. "It was founded on the principle that all men are created equal, and that the rights of every man are diminished when the rights of one man are threatened."
Take a look at the full video here:
Also on HuffPost
Jackie Kennedy Onassis Style (PHOTOS)