AMATRICE, Italy — Prime Minister Justin Trudeau is visiting Amatrice today, a tiny town in central Italy still struggling to recover from a devastating earthquake.
"It's an opportunity to share our thoughts, our condolences, our sympathies, but also demonstrate our resolve to accompany our friends in this difficult time," Trudeau said Sunday as he paused below a clock tower, the only structure standing on a long street surrounded by rubble.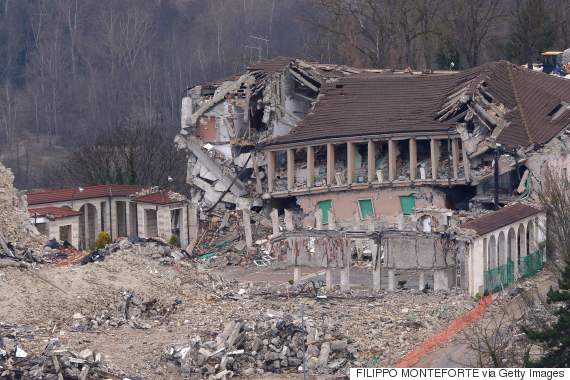 A picture taken on April 2, 2017 shows the historic center of Amatrice completely destroyed by a 6.0 quake on August 24, 2016, killing nearly 300 people.
Trudeau was there to pay his respects to the more than 300 victims — including one Canadian — of the 6.2-magnitude earthquake that hit the area about 100 kilometres northeast of Rome last August.
Many of those who died were children.
"The good will, the outpouring of support from the Italian-Canadian community and indeed from all Canadians," Trudeau said.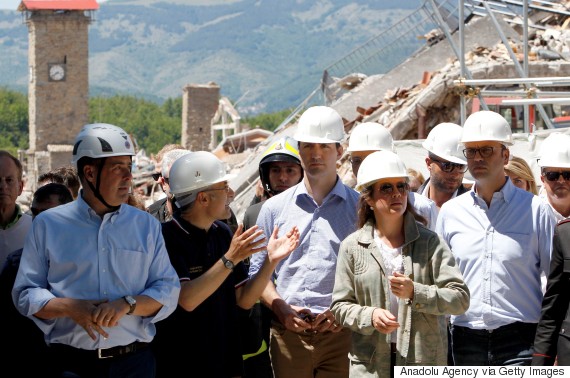 "It was very touching for me to be able to be here today to represent all Canadians and share with our heartbroken Italian friends our solidarity and our friendship was very important for me and for us all."
Earlier this month, Trudeau announced the Canadian government would match up to $2 million in donations to the Italy Earthquake Relief Fund.
The money will go towards humanitarian aid, such as medical vehicles needed to navigate the hilly terrain in the area, which is still experiencing tremors as Italy works to rebuild and restore the historic town.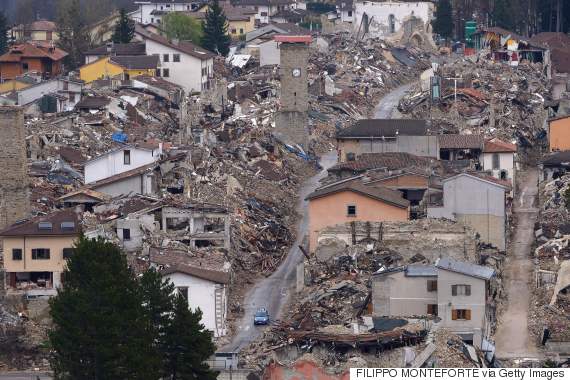 His wife, Sophie Gregoire Trudeau, is joining him for the visit and the rest of his time in Italy, where he is working to promote ties between both countries, including the trade agreement between Canada and the European Union.
In Amatrice, they surveyed the damage, while wearing hard hats, spoke to residents, emergency responders and others working to rebuild the town.
They also laid a bouquet of flowers at a memorial to the victims.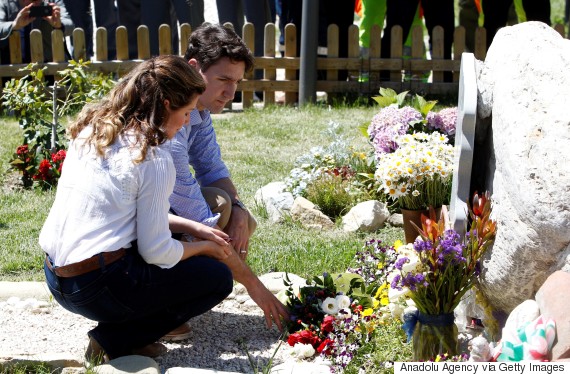 The couple, who are also celebrating their wedding anniversary with a private supper in Rome, will meet Pope Francis Monday at the Vatican.
There, Trudeau is planning to ask the religious leader to visit Canada and issue a formal apology for the role the Catholic Church played in the residential school system.
A papal apology was one of the 94 recommendations in the final report of the Truth and Reconciliation Commission issued in 2015.
As Liberal leader, Trudeau promised to implement them all.