When our favourite celeb couples break up, we always experience a bit of heartache ourselves, since the relationship we'd been imagining between them now ceases to exist.
But fortunately for us, Diane Kruger and Joshua Jackson are out to prove us wrong.
We'd always pictured the Canadian actor and German actress staying together forever, but when they broke up last summer after a decade together, we bid adieu to their seemingly wonderful rapport.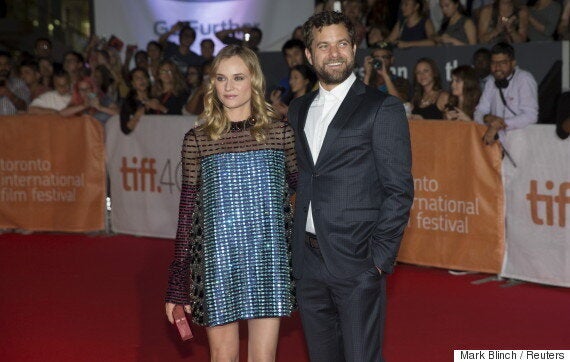 Diane Kruger arrives with Joshua Jackson on the red carpet for the film "Disorder" during the 40th Toronto International Film Festival in Toronto, Canada, September 17, 2015.
But that's not how it goes in the Jackson-Kruger world. After the German-born actress and model was awarded the "Best Actress" prize at Cannes for her role in "Aus Dem Nights (In The Fade)," he quickly took to his Instagram page to publicly applaud her.
"Yes she Cannes," he wrote. "Having witnessed the integrity and dedication that you bring to every job, I'm over the moon to see you getting the recognition you deserve. Only question is what took 'em so long!"
Now that's some good ex-boyfriending right there. Actually, scratch that — that's just being a great friend.
Kruger, for her part, posted her own picture when she found out she'd won that's impossible not to be charmed by.
And actor Norman Reedus, whom she is currently dating, didn't pass up the chance to compliment her either, with a picture of Kruger looking absolutely ethereal and one short comment: "YESSSSS ♥️♥️♥️."
Well done, team Kruger. Well done indeed.
Stay On Top Of The Trends

Get the biggest lifestyle news sent to your inbox