Canada's indigenous affairs minister suggested Tuesday that Conservatives are in no position to criticize the inquiry into missing and murdered indigenous women because they refused to call one when they were in power.
But Carolyn Bennett's stare-down of a heckler in question period may have said more than her words.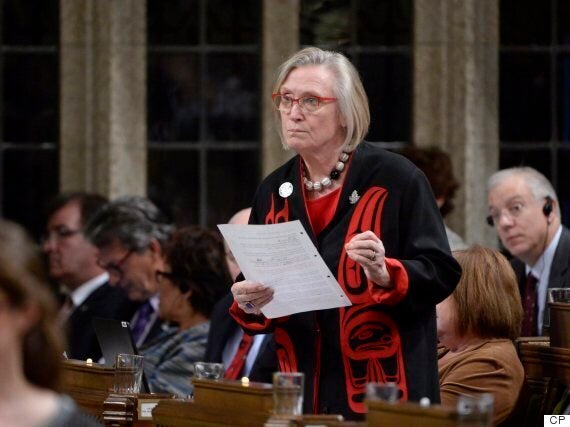 Bennett faced questions from Tory indigenous affairs critic Cathy McLeod, who noted frustrations with the slow pace of the commission, including from the father of Justice Minister Jody Wilson-Raybould. Bill Wilson, a hereditary chief, called the inquiry a "bloody farce" last week.
"Does the minister not recognize what so many others recognize, including the justice minister's father, that there (are) serious problems with this process? What is she going to do to fix it?" she asked.
Inquiry is important, Tory critic says
The veteran Liberal read from prepared remarks on how families of victims have fought too long for an inquiry to quit now. The commission has conceded it needs better communications. Bennett said it will keep families at the heart of the process.
"The commission is committed to culturally sensitive and trauma informed ways to ensure this…"
Bennett stopped and locked eyes on someone across the aisle. After a few moments of silence, some started laughing and jeering. As Bennett sat down, some MPs looked genuinely confused.
"We do acknowledge and we have supported this inquiry. It is important," McLeod said.
"This is a bit much coming from a party that opposed this commission for the whole of their mandate."
Still, the Tory MP pressed on that there's been little accomplished in 10 months.
McLeod asked Bennett to share with the House what she would do to ensure the inquiry keeps on track.
"This is a bit much coming from a party that opposed this commission for the whole of their mandate," Bennett shot back, sparking a standing ovation from Liberals.
Bennett said families in Whitehorse are being heard by an independent commission of "truly talented" people.
"The commission will continue to work throughout the summer and I have every confidence they will be able to fulfill their mandate."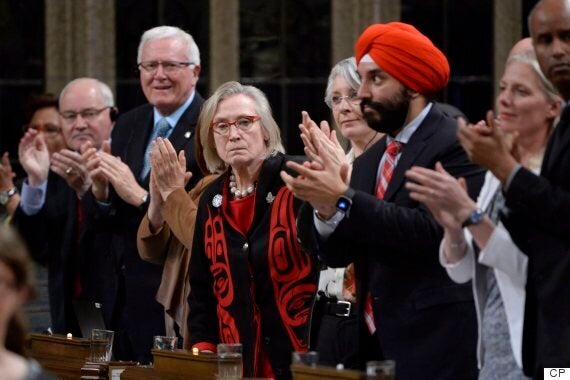 Shortly after the Liberals took power in 2015, then-interim Tory leader Rona Ambrose reversed the position held by the Stephen Harper government and announced Conservatives would support an inquiry.
Harper long maintained a formal inquest would only result in more study instead of action. He also expressed concerns the costs associated with an inquiry would snowball.
But McLeod, a former nurse in rural indigenous communities in B.C., made it clear last year she would be holding the government accountable on delivering tangible results.
"There is a need to take action in a way that will make a real difference," McLeod said at the time.
With a file from The Canadian Press, previous files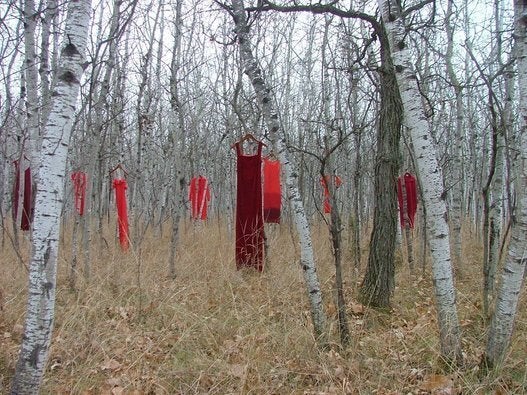 REDress Project For Missing, Murdered Indigenous Women