Just call him Prince Charming.
On Tuesday, Prince Harry attended the launch of the U.K.'s Invictus Games team in London, where he met the 90-strong team who will head to Toronto this coming September for the Paralympic-style competition.
During the reception, the 32-year-old royal met six-year-old Maya Turner.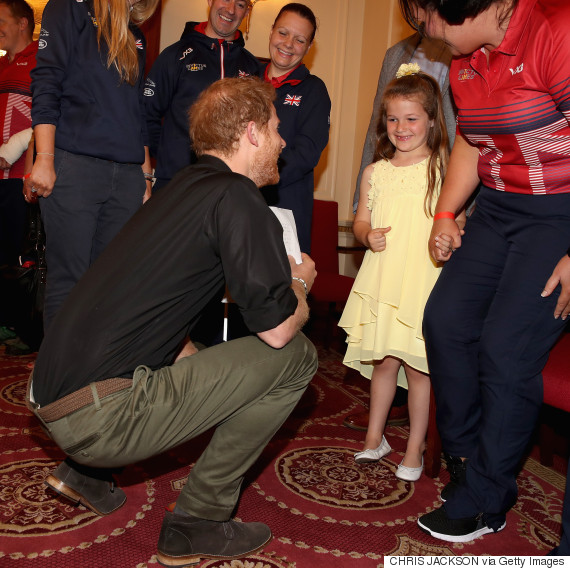 Smiling from ear to ear, Maya presented Harry with a letter she'd written, thanking him for giving her mother, RAF Sgt. Michelle Turner, 38, the opportunity to participate in the Games for swimming and rowing.
Maya Turner meets #PrinceHarry &shows him a letter she wrote about her mum Michelle who was a sergeant in the RAF and has a heart condition pic.twitter.com/MTpiVFUdu9

— Rhiannon Mills (@SkyRhiannon) May 30, 2017
The letter read, "I was very proud of mummy and every other brave boy and girl. Thank you Help for Heroes and Prince Harry for helping my mummy and her friends."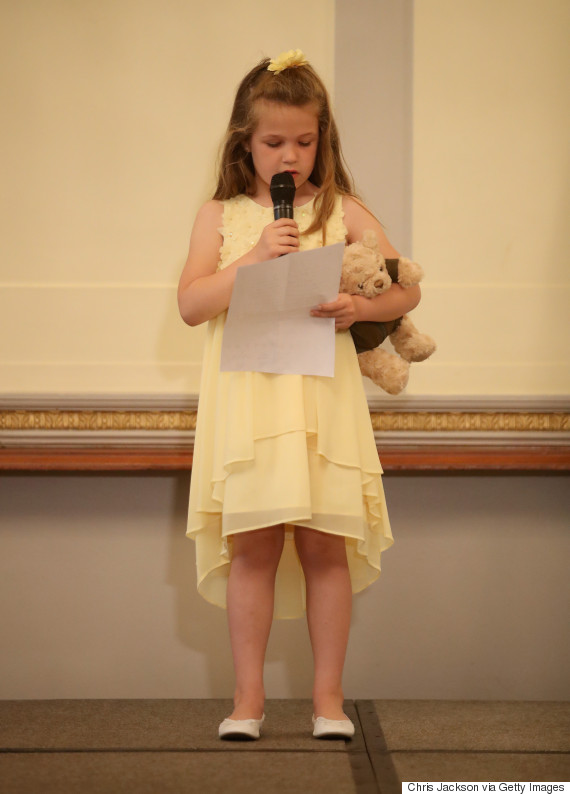 She even made the audience chuckle with her final words, adding, "P.S. I hope I have my two front teeth for Toronto!"
6 year old Maya shows The Prince a letter she wrote about how proud she is of her mum, Michelle, who has been selected for @InvictusToronto. pic.twitter.com/8d6nFtHOxr

— Kensington Palace (@KensingtonRoyal) May 30, 2017
Since 2014, Harry has been a driving force behind the Invictus Games for injured servicemen and woman, staging the first event in 2014 in London. A former Army officer himself, Harry said the games, which will see 17 nations taking part with over 500 athletes, were "a second chance at life" for many.
"Every single one of you are ambassadors for the Invictus Games," he said. "When you cross the finish line regardless of where your position is, I know exactly what all you guys are going to do, you'll turn around and you'll congratulate every single person who comes over that line regardless of what strip they're wearing."
Prince Harry meets the 90-strong UK team for @InvictusToronto. The team can compete in 11 sports across the games. pic.twitter.com/lunoV3tFNa

— Kensington Palace (@KensingtonRoyal) May 30, 2017
"I know that many of you here have struggled over the years, and some have struggled more than others, but the fact of the matter is you're here now and therefore you have this amazing journey, this amazing opportunity in front you."
We'll be sure to keep our eyes out for little Maya in Toronto when the Invictus Games opening ceremony takes place on Sept 23. By then, we hope she has her front teeth!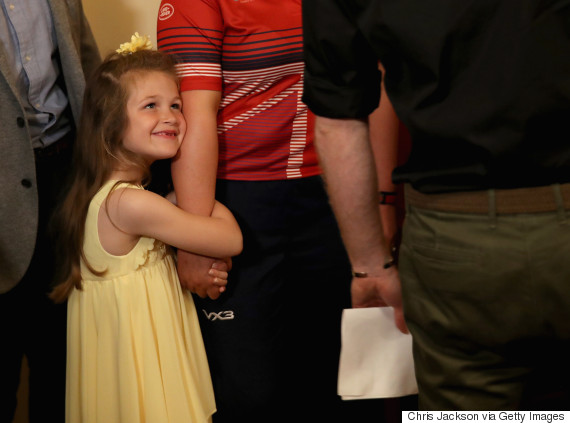 Also on HuffPost
Prince Harry's Style Evolution