Talk about beating the odds.
Shannon Satonori Lytle, the son of a warehouse worker and an immigrant, became the first person in his family to earn a university degree when he graduated from Harvard on May 25, 2017.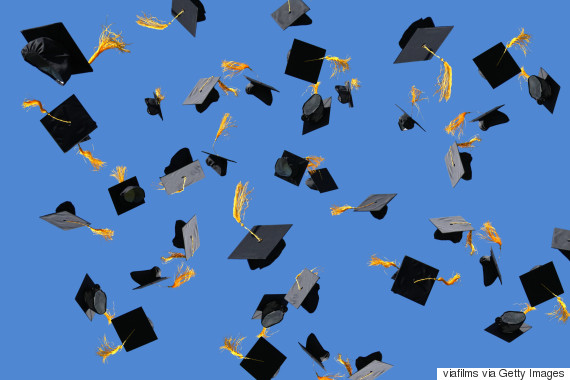 He shared his accomplishment and the hard work it took to get him there in a post on Facebook, recounting flipping burgers in high school to pay for the SAT, caring for his younger siblings and hanging out his window to mooch off his neighbour's wifi to finish his homework.
Lytle also wrote about the dismissive attitudes of people around him who didn't think he'd ever reach his goals.
"I was scoffed at and told, "From this part of Ohio, only the children of doctors and lawyers get to go to Ivy League Schools,"' the post reads.
He sure did prove them wrong.
Lytle also talked about his fear when his laptop broke, as it had cost him 150 hours of work to buy in the first place.
The new grad, who finished school with a degree in computer science, wrote in a separate, now unavailable, post that he began university with $120 and chose that area of study because it didn't require as many textbooks, making the classes more affordable than other subjects, according to Teen Vogue.
Lytle also clarified in a later post that he was aware of SAT fee waivers and other initiatives to make applying to college more affordable to low-income students, but that the reality was many students don't know these options are out there and applying to many schools can be unaffordable regardless.
This reality isn't uncommon in the United States.
Tuition alone for undergraduate students at Harvard is over $40,000 USD per year, and other colleges in the U.S. aren't doing much better, with tuition at public universities still averaging above the $20,000 USD mark, according to College Board.
Census data shows poverty rates among college students in the U.S. are higher than the general population, and when off-campus students are taken out of the equation, the poverty rates in many cities drop drastically, especially in college towns.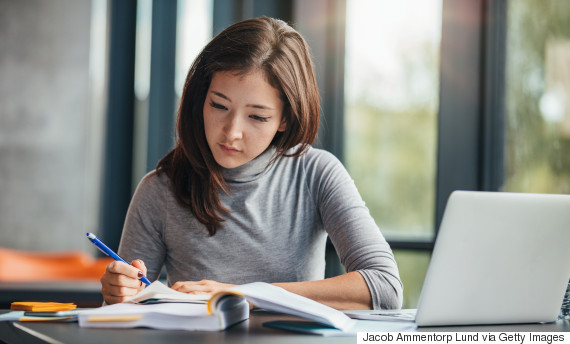 While the situation in Canada isn't as bad as our southern counterparts, students are still struggling. The average cost of tuition is over $6,000 per year, with the most expensive areas being Saskatchewan and Nova Scotia where students routinely pay over $7,000 on average.
In addition, according to a study by the charitable organization Meal Exchange, nearly 40 per cent of Canadian students are food insecure. Food bank usage by students has also risen dramatically as tuition rates continue to rise faster than inflation does. The stats are especially bad when marginalized communities are considered, with black and indigenous households experiencing the highest rates of food insecurity.
Food bank usage by students has also risen dramatically as tuition rates continue to rise faster than inflation does.
As for Lytle, he told Teen Vogue he wanted other people in his situation to know that they shouldn't feel inferior because of their socioeconomic situations.
"No matter what your personal obstacle is, please don't feel this way if you can help it. Raise your head, roll up your sleeves, and work hard knowing that every person is valuable and deserves a chance to become the person they want to be."