Alvin Dunic/Facebook
UPDATE - July 27, 2017: The body of Alvin Dunic was recovered from a creek in southeastern British Columbia, almost two months after he disappeared, said RCMP.
CRAWFORD BAY, B.C. - Searchers backed by a dog team and a helicopter continue to scour a recreational area of southeastern British Columbia hoping to find any sign of a school teacher who disappeared on Monday.
An RCMP news release says Alvin Dunic left Crawford Bay Elementary-Secondary School, about 75 kilometres north of Creston, just before noon.
It says the 57-year-old wanted to find a good spot for a class project and intended to return in about 30 minutes, but was reported overdue just before 3 p.m.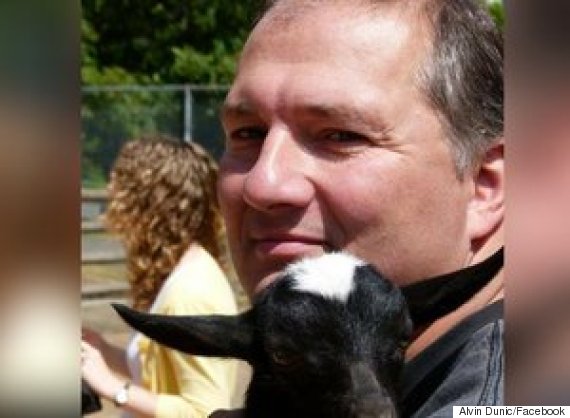 Dunic's car was found about two kilometres away, at a trail leading to Crawford Creek, but an aerial search of the creek to the mouth of Kootenay Lake failed to find him.
Facebook posts show a community meeting was held on Tuesday at the Crawford Bay school to update parents, students and staff about the search.
A tweet from the Kootenay Lake School District says thoughts and prayers are with Dunic's family and his students.
The police release reminds hikers to use caution around fast-moving waterways and to stay away from eroded edge and shore areas which may be weakened due to current water levels.