The Bank of Canada (BoC) has unveiled a new $10 bill to commemorate the country's 150th birthday.
Bank governor Stephen Poloz was one of the first people to use the bill in Ottawa Thursday morning.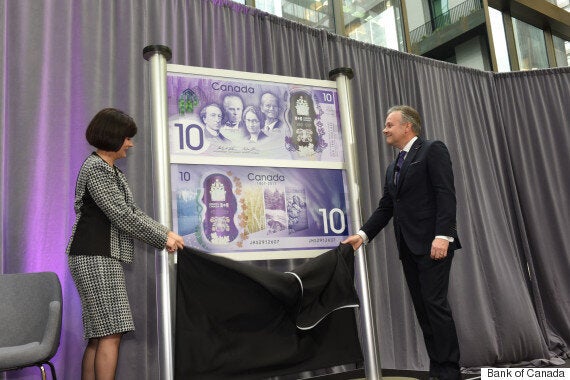 "This banknote reflects the pride we feel about our country's accomplishments and the hope we have for our future," he said in a statement.
The bill's front is a salute to the country's heritage and diversity. It features Canada's first prime minister, Sir John A. Macdonald, aside Sir George-Etienne Cartier, a father of Canadian Confederation; Agnes Macphail, the first woman elected to the House of Commons; and James Gladstone, or Akay-na-muka, the first person of First Nations origin appointed to the Senate.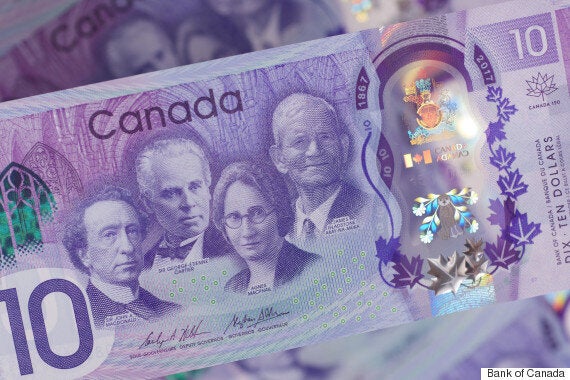 The bill's back is a tribute to Canada's natural beauty, featuring scenery from all of Canada's major regions.
The BoC stressed the note's enhanced security features, which include a colour-shifting image of an arch found in the Memorial Chamber on Parliament Hill, as well as three-dimensional maple leaves.
Poloz called it "the most secure Canadian banknote to date."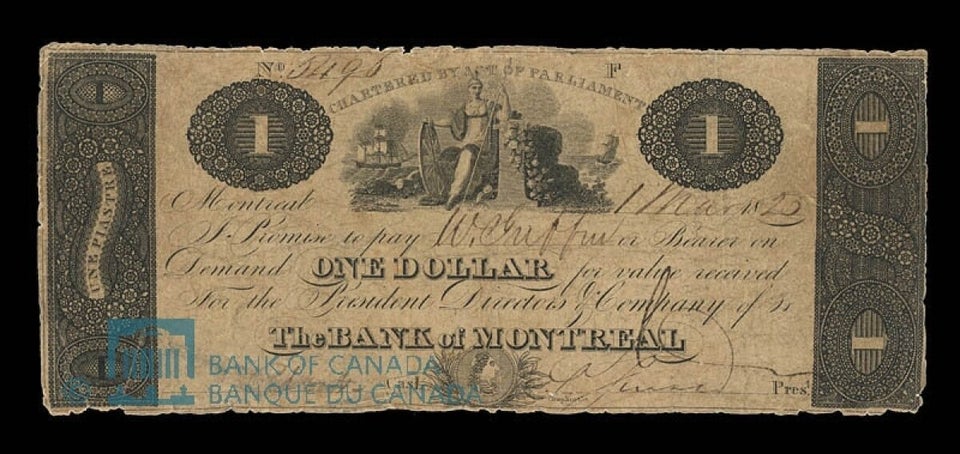 Canadian Dollar Through History