OTTAWA — Either Heritage Minister Mélanie Joly lied to the House or the Liberal government's pick for Commissioner of Official Languages, Madeleine Meilleur, lied to a Commons committee vetting her appointment, the leader of the NDP charged Thursday.
&nbsp
Thomas Mulcair said Joly and Meilleur can't both be right. Either Meilleur had discussed her potential appointment as commissioner with Prime Minister Justin Trudeau's principal secretary, Gerald Butts — as she told MPs on May 18 — or she had not, and Joly was right when she told the House Wednesday that Meilleur had never discussed the appointment with Butts or Trudeau's chief of staff, Katie Telford.
Joly responded that Telford and Butts had never spoken to Meilleur about her appointment.
"I would like to be precise in the fact that never was there any discussions relating to the fact that she could become the official languages commissioner," Joly said.
Aha! Mulcair, his head nodding up and down, had his opening.
"Duly noted that the minister has just said that Madeleine Meilleur intentionally misled this Parliament," the NDP leader said. "That makes her ineligible to named to a high office like commissioner of official languages."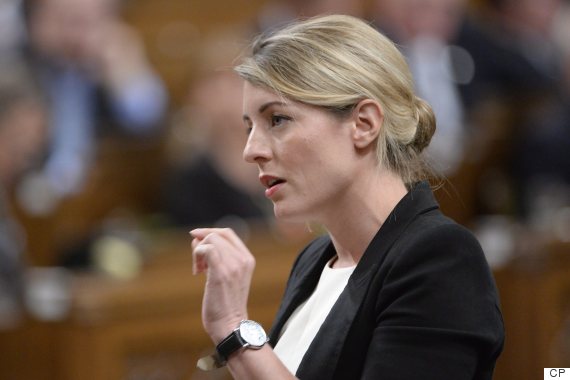 Heritage Minister Melanie Joly responds to a question during question period in the House of Commons on Parliament Hill in Ottawa on June 1, 2017. (Photo: Adrian Wyld/The Canadian Press)
Each day since Trudeau announced Meilleur's nomination as official languages commissioner on May 15, the opposition has stood united against her appointment. Meilleur was, until last June, an Ontario MPP and Liberal cabinet minister who donated to the federal party and financially supported Trudeau's bid to be the party leader.
The opposition does not dispute Meilleur's qualifications as a well-known champion of minority French-language rights, but they remain dubious that the process that handed her the prestigious government watchdog position was both non-partisan and merit-based.
"This appointment process has turned into a fiasco wrapped in a dumpster fire," cried Conservative Leader Andrew Scheer.
Conservative MP Michael Chong told HuffPost Canada Trudeau should "do the right thing": withdraw Meilleur's nomination and "propose another candidate that has the consensus of the other parties and who is above partisan reproach."
"I care about this," he told HuffPost. "This role has never been partisan, and it is an incredibly important role to protect and defend and promote linguistic minorities whether they are anglophones in Quebec or francophones in the rest of the country."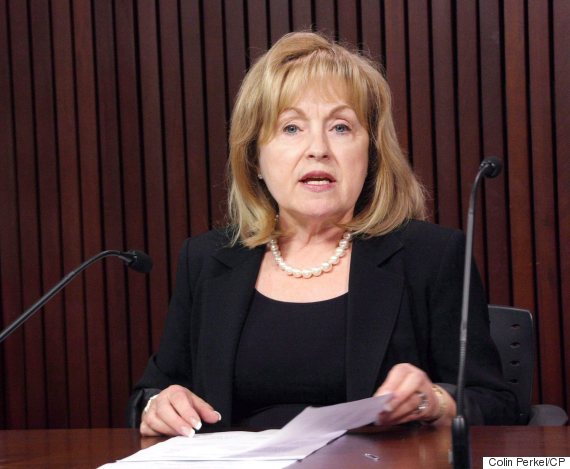 Madeleine Meilleur is seen at the Ontario legislature in Toronto on June 11, 2013. (Photo: Colin Perkel/The Canadian Press)
Trudeau has "demonstrated that he doesn't fully understand and respect Canada's two official languages," Chong said. He noted that the prime minister refused to answer an anglophone Quebecer in English during a town hall in January and instead spoke to the woman in French, citing the fact he was in Quebec.
"Mr. [Stephen] Harper was criticized for being overly partisan, but he appointed Graham Fraser whose partisan credentials were above reproach," Chong noted. The former journalist was appointed to the position in 2006.
"[Agents of Parliament] report not to the prime minister, not to the Liberal Party of Canada but to parliamentarians."
The opposition parties were informed in writing on May 8 that Trudeau planned to nominate Meilleur, but the Conservatives and NDP argue that a letter outlining her impending nomination wasn't a true "consultation" as defined in the Official Languages Act.
The NDP has formally complained to the interim official languages commissioner, Ghislaine Saikaley, asking her to investigate the complaint. But Saikaley recused herself from the potential probe, as she had applied for the job.
Also on HuffPost:
Trudeau Cabinet's Order Of Precedence