Nearly two weeks after the devastating Manchester bombing, Prince William made a surprise visit to the mourning city to pay tribute to victims, residents and first responders.
On Friday morning the Duke of Cambridge arrived at the Greater Manchester Police headquarters, where he spoke with a police officer who recalled tending to victims while searching for his own daughter in the crowd.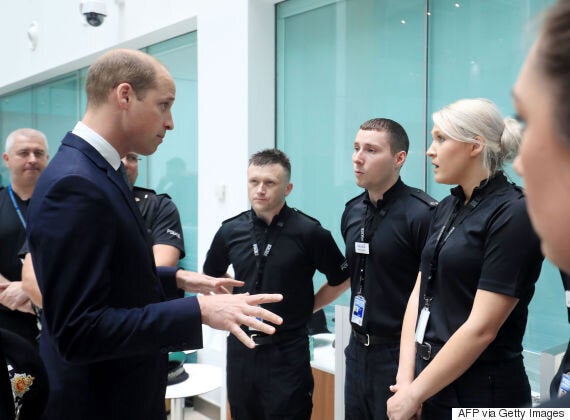 "I wanted to know where she was and whether she was OK and then there were all these other people badly injured too," Michael Buckley, an off-duty officer on scene at the time of the bombing recalled to People Magazine.
Buckley, who eventually found his daughter, went on to say their reunion was bittersweet, since he couldn't hug her as he was covered in the blood of other victims.
William is no stranger to emergency responses. The 34-year-old father of two is currently finishing off the last few months of his contract as an East Anglian Air Ambulance helicopter pilot. During his nearly two-year tenure, the young royal has been involved in countless rescue operations, including one involving a former soldier who woke up to the future king holding his head.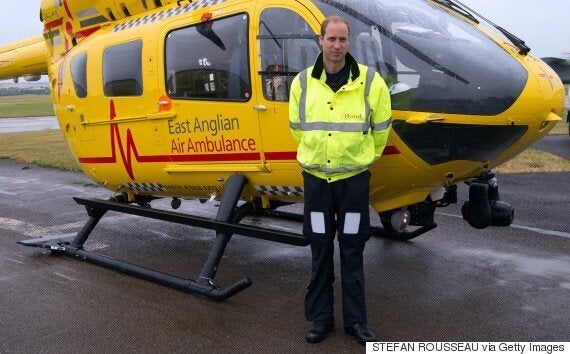 According to the officers in Manchester who met with the prince, William asked if they were receiving the support they needed. "He was showing his respect and gratitude for what we did," recalled community support officer Chris Jenkins.
William's trip comes just a week after his grandmother's surprise visit to a Manchester hospital where she met with victims days after the attack.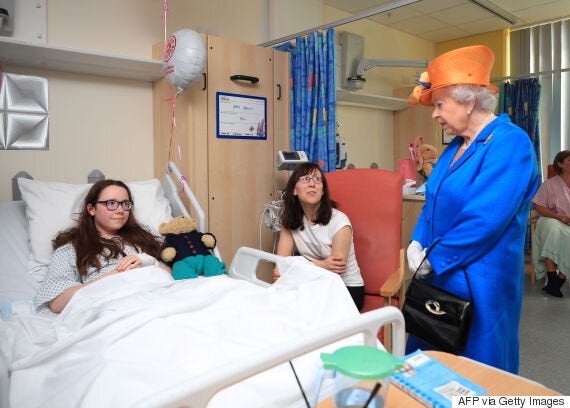 While chatting with recovering patients, Her Majesty reportedly condemned the attack, saying it was "very wicked."
Aside from meeting the responders, William also stopped by the Manchester Cathedral, where he signed a book of condolence.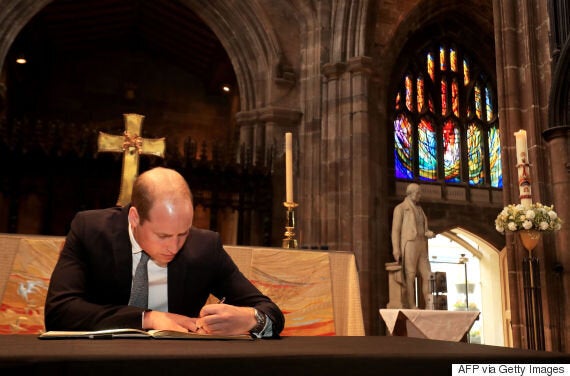 "Manchester's strength and togetherness is an example to the world. My thoughts are with all those affected," he wrote.