VANCOUVER — A British Columbia man had a happy birthday indeed by winning $1 million.
The B.C. Lottery Corp. says David McLeod of Kelowna bought a 6/49 ticket for a draw on May 17, which happened to be his birthday.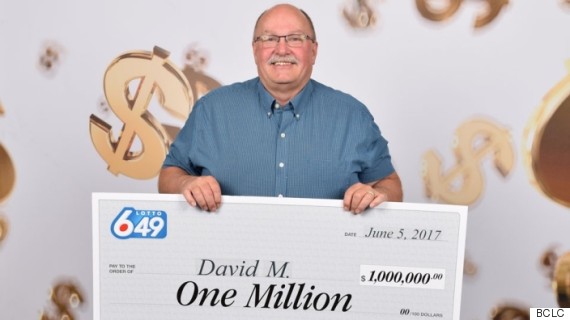 David McLeod won Lotto 6/49 on his birthday.
McLeod says he texted a picture of the validation slip to his wife to confirm what he was seeing.
He says it a great present and the reality of the big win is starting to sink in.
McLeod plans to pay off his mortgage with part of money.
He says he'll donate some of the money to the Rotary and help his kids with their university expenses.