Travelling by train just got so much better — if you're a Canadian kid.
All summer long, Via Rail Canada is offering $15 train rides for kids between the ages of 2 to 11. Passengers who fall into that category will be able to travel to any destination in economy class across the country between June 19 and August 31. And for kids under 24 months it's absolutely free — so you might want to rethink your summer travel plans.
Traveling with your little ones shouldn't be a challenge. Kids travel for $15 this summer. #choochooclub https://t.co/X8r0FlvhqL pic.twitter.com/PcbKUR4ifQ

— VIA_Rail (@VIA_Rail) June 1, 2017
Though adult fare is still full price, the discounted tickets make it much cheaper for families to travel by train. Families are allowed up to five children to travel for $15 each per adult travelling on the same dates.
Though Via Rail offers an accompaniment services for kids travelling alone, the service is not offered with this deal. The unaccompanied minors service is typically free for children between the ages of 12 and 18, but a $25 fee and legal documentation is required for children between the ages of 8 and 11.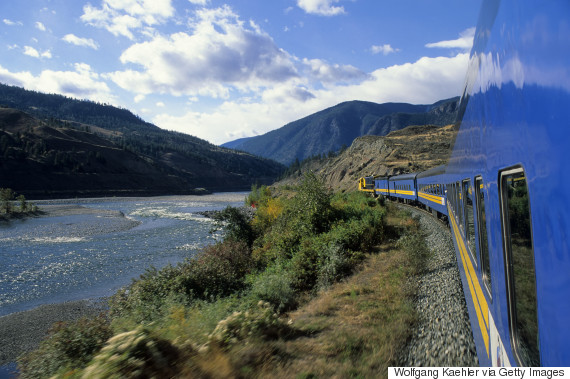 Earlier this year VIA Rail caused a frenzy when they announced a $150 youth pass, which allowed students to travel across the country for only $150 all summer long. The 1,867 passes sold to commemorate Canada's 150th birthday this July sold out in less than 24 hours.
Bon voyage! All the Canada 150 Youth Passes have been sold.
1,867 young travellers will discover Canada this summer.

— VIA_Rail (@VIA_Rail) March 30, 2017
If your travel plans are already set in stone for the summer, don't fret. Via Rail is continuing their incredible year of deals by offering 50 per cent off economy fares for kids all year long.
Stay On Top Of The Trends
Get the biggest lifestyle news sent to your inbox


Also on HuffPost
Best Train Routes In Canada And The World