It may be a sci-fi fantasy today, but nearly a third of Canadians believe people will be asking Scotty to beam them up for real in the not-too-distant future.
Twenty-nine per cent of respondents in a new survey on technology agreed with the prediction that teleportation will become a reality within 150 years, and that it will be the primary form of transportation. Tech enthusiasts were more than twice as likely as others to agree.
The survey from NEXT Canada — a non-profit devoted to advancing innovation — asked 1,200 English-speaking Canadians if they agreed or disagreed with a set of predictions from a panel of entrepreneurs and experts in a variety of fields.
The survey found 79 per cent of Canadians agree that, in 10 to 75 years, there will be less food waste and we will be getting our proteins from a wider variety of sources — including insects. Forty-nine per cent agreed genetics will allow us to modify our skin and slow or suppress the aging process in 75 to 150 years, while another 43 per cent said what we wear will make us bionic.
A majority of respondents (54 per cent) believe the world will see a global currency within 150 years, and banking will move entirely online in less than 75 years. A larger majority (63 per cent) believes traditional classrooms will go extinct, and that education "will be personalized through the use of artificial intelligence."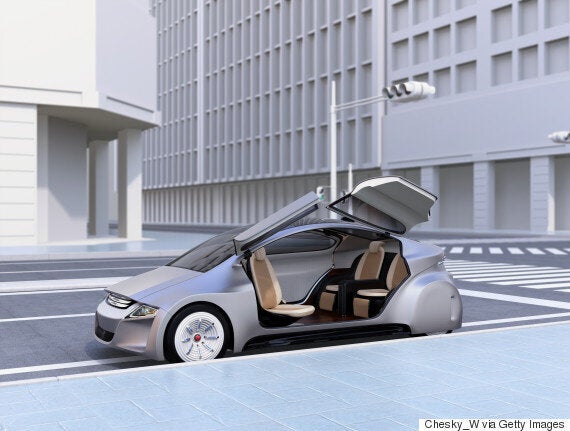 But while only a minority believe teleportation will become reality, fully three-quarters of respondents said they expect self-driving vehicles to become the norm, and cars to become electric.
The survey found Canadians are more likely to agree with predictions that have some basis in reality today, such as self-driving cars and virtual-reality experiences. Tech enthusiasts are more likely to believe that future innovations will have a positive effect.
"While this survey shows that Canadians are excited about the potential for self-driving cars, bugs as new protein sources, and the rise of artificial intelligence, it also proves that education is crucial to making these tech advancements possible," John Kelleher, NEXT Canada board of directors co-chair, said in a statement.