United Colors Of Benetton, a clothing brand historically known for taking the lead on inclusive and provocative advertising, is catching heat over what some are calling a "sexist" Instagram post.
Last Friday, the Italian retailer posted a photo to the social media site of three boys with their arms around each other, captioning the pic, "Sorry ladies. Girls not allowed!"
And people were pissed.
"My daughter would love the red top and blue shorts, but since girls are not allowed...," one mom commented. "Gee, Benetton missed the opportunity to double their sales on those clothes, can they spell STUPID?"
"Um, alright. I take my two girls and myself elsewhere. Oh, and my son and husband have decided they're coming with us," said another.
But not everyone understood what all the fuss was about. And one person even noted that this is a common phrase school-aged boys often tend to use.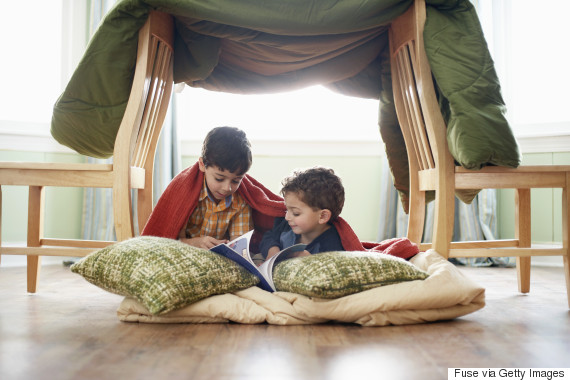 "I'm lost because nowhere do I see them saying these are boys shorts or tanks just for boys it simply says 'no girls allowed,' they asserted. "Every boy at some point had a clubhouse, treehouse or a fort with a sign saying 'no girls allowed' so stop whining [and] find something else to be pissed off at."
Nonetheless, Benetton replied to users with an explanation in the comments, Allure reported on Tuesday.
"We're very sorry that our message struck the wrong chord with some of you. We only meant to be playful in this post, and we apologize if we have unintentionally offended anyone," the brand wrote. "We certainly did not intend to be sexist. In fact, we take pride in the fact that United Colors of Benetton has always promoted gender equality, which we firmly believe is necessary for building a better world.
"This is precisely why we launched — in 2015 — the Women Empowerment Program, a long-term sustainability program aimed at supporting and empowering women worldwide."
"We have a history of women and girls being excluded from male-oriented categories and while the caption is likely a joke, society is just not there yet."
— Sharon Lamb,

psychologist at the University of Massachusetts
Aside from that, the company also released an empowering global campaign for International Women's Day in March 2017, encouraging women to "pledge for half" in order to prove no gender is better than the other. And back in 2013, they featured trans model Lea T alongside fellow model Mario Galla, who wears a prosthetic leg in their campaigns, in an effort to combat prejudice.
All these factors considered, it's probably fair to say this was all a big miscommunication. But Sharon Lamb, a psychologist at the University of Massachusetts told Yahoo Style that in this day and age, brands need to be a lot more careful about their messaging.
"We have a history of women and girls being excluded from male-oriented categories and while the caption is likely a joke, society is just not there yet," she told the publication. "It's only a joke if everyone can participate in its humour."
"The ad seems to be trying to masculinize these boys and make them appear bonded over their gender," she continued. "It's OK to bond over stylish clothing, although we typically don't see boys doing it in ads. That might be why Benetton had to make them bond over gender."
The company has yet to remove the photo or edit the caption.
Also on HuffPost