Hollywood actor Adam West has died. He was 88 years old.
The U.S. actor was known for his portrayal of Batman in the 1960s television series of the same name.
West passed away at home on Friday after a short battle with leukemia, a family spokesperson told The Hollywood Reporter.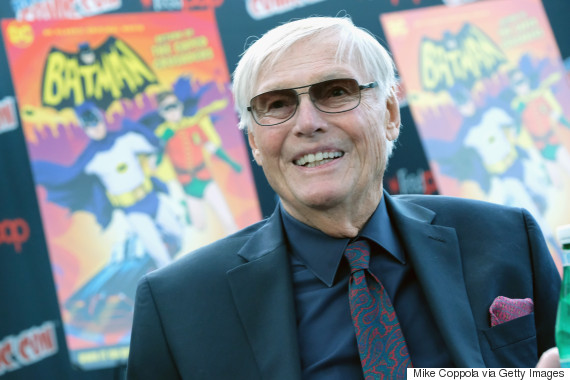 Actor Adam West attends the Batman: Return of the Caped Crusaders press room at New York Comic-Con on Oct. 6, 2016. (Photo: Mike Coppola/Getty)
West played the superhero straight for kids and funny for adults. He initially chaffed at being typecast after "Batman'' went off the air after three seasons, but in later years he admitted he was pleased to have had a role in kicking off a big-budget film franchise by showing the character's wide appeal.
"You get terribly typecast playing a character like that,'' he told The Associated Press in a 2014 interview.
"But in the overall, I'm delighted because my character became iconic and has opened a lot of doors in other ways, too.'' He returned to the role in an episode of the animated "The Simpsons.''
"Adam and I had a special friendship for more than 50 years. We shared some of the most fun times of our lives together. Our families have deep love and respect for each other. This is a terribly unexpected loss of my lifelong friend. I will forever miss him, Burt Ward, who played Batman's sidekick Robin, told Variety.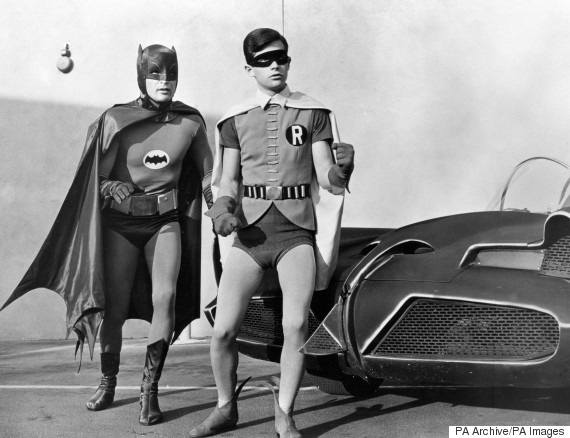 Adam West as Batman, left, and Burt Ward as Robin, pictured with the Batmobile in the 1960s. (Photo: PA)
He was also known for his voice work on "Family Guy" and "The Fairly OddParents."
West was born William West Anderson in 1928 in Walla Walla, Washington.
He graduated from Whitman College, a private liberal arts school, in Walla Walla.
After serving in the Army, he went to Hollywood and changed his name to Adam West, and began appearing on a number of television series, including "Bonanza,'' ''Perry Mason" and ''Bewitched."
In April 2012, West received a star on the Hollywood Walk of Fame.
"He was bright, witty and fun to work with,'' Julie Newmar, who played Catwoman to West's Batman, said in a statement Saturday. "I will miss him in the physical world and savour him always in the world of imagination and creativity.''
He is survived by his wife Marelle, six children, five grandchildren and two great-grandchildren.
"Our dad always saw himself as The Bright Knight and aspired to make a positive impact on his fans' lives. He was and always will be our hero," his family said in a statement, published by Vanity Fair.
Fans and friends lamented West's death on Twitter.
#AdamWest was such a wonderful actor & so kind, I'm so lucky to have worked w/ him & tell him how much he meant to me & millions of fans. pic.twitter.com/Bu0OOaRgX9

— Mark Hamill (@HamillHimself) June 10, 2017
Rest in Peace Adam West. We met once in 1987 and I was too embarrassed and too foolishly "cool" to tell you what you meant to my childhood.

— Neil Gaiman (@neilhimself) June 10, 2017
RIP Adam West. You'll always be Batman to me.

— George Takei (@GeorgeTakei) June 10, 2017
— With files from The Associated Press
Follow HuffPost Canada on Facebook, Twitter, and Instagram.
Also on HuffPost