Bringing home a new baby brother or sister is exciting, but it also makes us parents a tad nervous.
After all, we have just rocked the family boat. Life was going well as an only child, and now there's a sibling in the mix! Will this new family member be welcomed or reviled? Being de-throned as the only child is an unavoidable fact the firstborn will have to deal with, and they will have to re-orient their place in the family constellation in order to accommodate the new family dynamic.
Much like adding a new addition onto a hanging mobile, the whole system will wobble initially until it finds its new balance.
Here are five tips parents can use to ensure the quickest and smoothest transition:
Return To Your Routines Quickly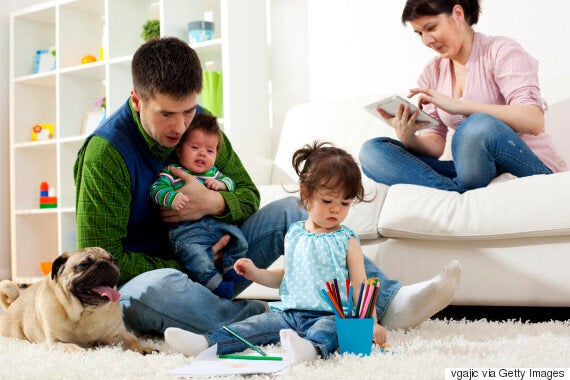 Yes, a newborn in the house will throw everyone's schedule off, but do aim to get back to the family's usual routines as quickly as possible. This helps your eldest learn, "Yes, I have a baby sister/brother now, but for the most part, life is kinda the same. They are not so threatening after all."
If your firstborn usually goes to nursery school in the morning, get them back to their classroom. If they have been sleeping in their own bed, keep that up too. Don't pity the eldest or project your own guilt. They will adapt just fine. In fact, children fare better with the security of consistency, so the more you can keep things the same the better.
Careful With Emphasizing "Big Sister / Big Brother"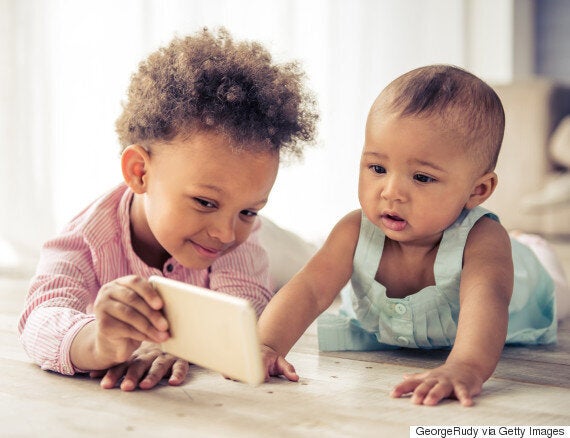 It's natural to want to play up the idea that your firstborn is now a "big brother" and so much more capable than the baby. However, this can backfire. Your toddler sees how adored the baby is and wants to be like them, not older and bigger.
In Adele Faber and Elaine Mazlish's classic book Siblings Without Rivalry, they equate this experience to how a wife would feel if her husband brought home a new mistress and tried to appease his wife by saying, "Don't be threatened, you are big and old while the new mistress is so young and small." Ouch! I think you get the point.
Teach That Love Is Inclusive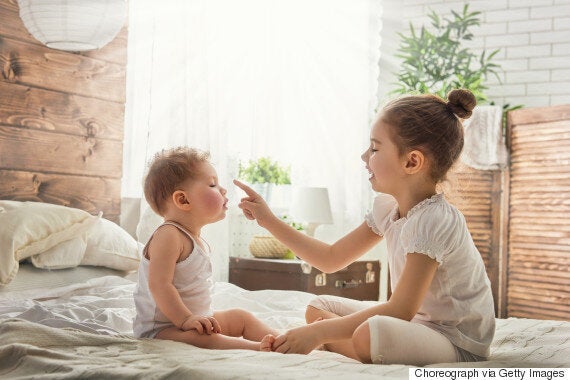 Our youngsters are concrete thinkers so it's easy to see how they would then incorrectly conclude that they have to split their parent's love 50 /50 with the new sibling.
Instead, we need to teach them the abstract concept that love is expansive and inclusive, rather than finite and divisible. To demonstrate this, place candles in a cake to represent each member of your family. Light your own candle and explain to your child that the flame represents all the love you have. Use your flame to light their candle and have them notice that you have just given them all your love, but you still have your flame/love left!
Next, light the baby's candle and explain how you are giving all your love to the baby, noting that the love you gave to your eldest still burns just as bright. In fact, there is now more love in the family. So much glowing! And who doesn't love an excuse to eat some cake?
Make Nursing A Time For Both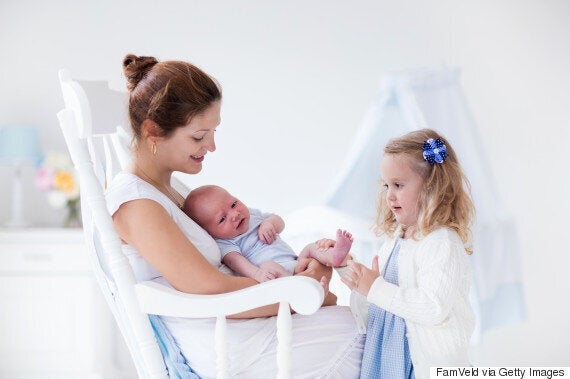 Two of the most threatening activities that can stir up feelings of jealousy from an older child is seeing their new sibling nurse or sleep with their beloved mommy.
These are both really intimate, loving activities, so to help address this jealousy, try using nursing time for the baby as special cuddle and reading time for your older child too.
Latch the baby and then snuggle on the couch with a basket of books and read to your older child. When nursing is over "special book time" is over too. Put the books away until the next time so your toddler experiences a closeness during nursing, rather than being pushed aside or ignored.
Learn Positive Discipline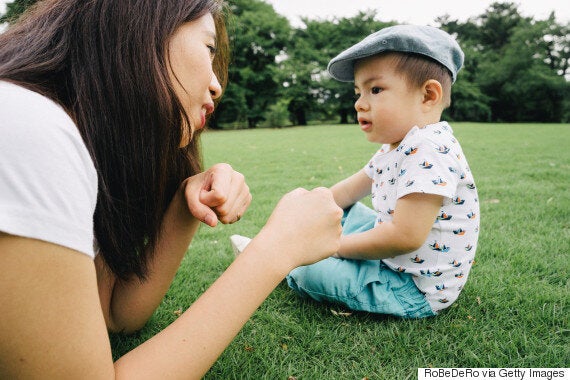 Typically we have our children a few years apart. That means your oldest child is probably just getting to the age where you have to start applying discipline tactics to address their misbehaviours.
Babies don't need discipline per se, so this can feel discouraging to the older child who is getting scolded while nothing bad ever happens to the baby. This can be wrongly perceived as favouritism, especially if you take a punitive approach to parenting.
This is an important time to ensure you have learned positive discipline tactics, either by taking a parenting class or reading a parenting book.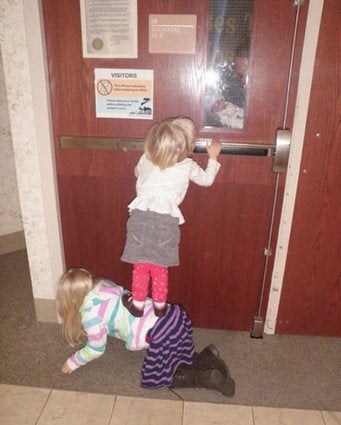 Kids Meeting Siblings For The First Time