LA RONGE, Sask. — An emergency official says two children were injured in northern Saskatchewan when they were doused with gasoline and set on fire, but Mounties say a third child involved is too young to charge.
Corey Ecarnot with La Ronge EMS said paramedics were called to the Lac La Ronge First Nation early Sunday to treat an eight-year-old boy and an 11-year-old girl.
Ecarnot could not say how serious the children's injuries were.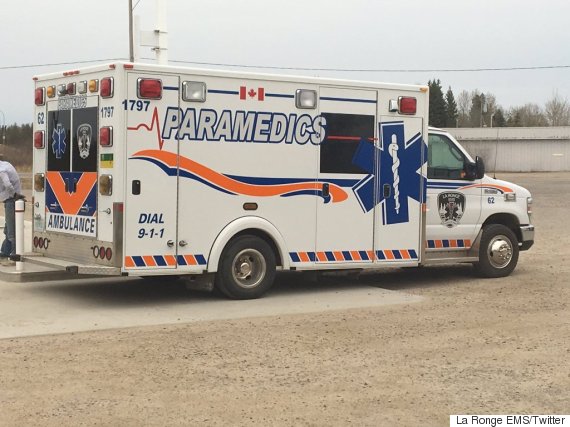 La Ronge EMS vehicle. (Photo: La Ronge EMS?Twitter)
"One was treated at La Ronge hospital and the other was airlifted to Saskatoon,'' he said in an interview Tuesday.
Police would only say that the two children were injured in an altercation with a third child, who was also under the age of 12.
Third child too young to charge: RCMP
"Due to the age of the child, the child cannot be charged under the Youth Criminal Justice Act,'' the RCMP said in a statement.
"The Child and Family Services Act has provisions that provide authority around situations like this. The Ministry of Social Services is responsible for the Child and Family Services Act.''
No names were released.
CTV News quoted one woman who didn't want her name used as saying she was outside her home at about 2 a.m. on Sunday when she saw three crying children walking down the street, two of them badly burned.
She said the third child ran away when she said she was calling the police.
She said she brought the injured children into her home while she dialled 911, and that the boy had burns on his face and was losing consciousness while the girl's hair was burned.
The two blamed the third child, a boy, the woman said.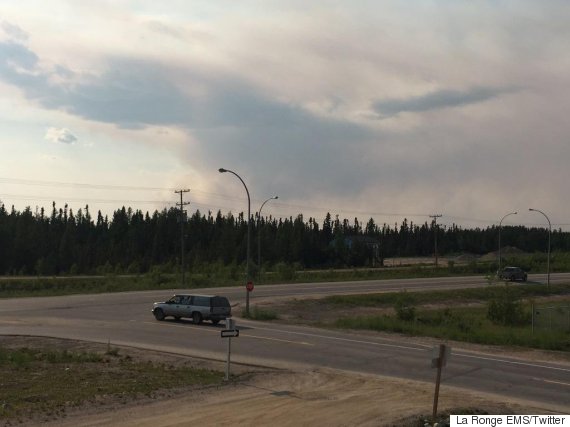 View of La Ronge from the fire hall. (Photo: La Ronge EMS)
La Ronge is about 380 kilometres north of Saskatoon.
Saskatchewan has seen other cases where a child has been hurt and the alleged offender was too young to charge.
In 2013, six-year-old Lee Bonneau was beaten to death by a 10-year-old boy on the Kahkewistahaw reserve in southeastern Saskatchewan.
Bonneau's foster mother was playing bingo when the younger boy and older boy walked off together.
The province's child advocate found that the older boy, who had a history with Social Services but was living with his family, had behavioural issues and shouldn't have been in the community unsupervised.
— With files from CJWW in Saskatoon and CTV Regina