As chair of Canada's telecom watchdog, Jean-Pierre Blais has been a champion of the little guy, issuing rulings that often favoured consumers over businesses and media creators.
In doing so, he made himself plenty of enemies, from telecom firms to media unions.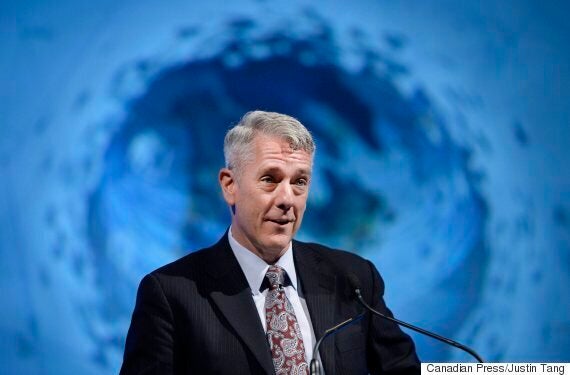 When Blais announced this week that he wouldn't be seeking another five-year term as chair of the CRTC, the Alliance of Canadian Cinema, Television and Radio Artists (ACTRA) issued a statement that was tantamount to "don't let the door hit you on the way out."
"We wish Mr. Blais well in his future endeavours, and agree it is time for change and a new direction at the CRTC," ACTRA national executive director Stephen Waddell said in a statement.
"Under Blais's leadership, the CRTC embraced an approach that undermined Canadian storytellers instead of protecting them," he added.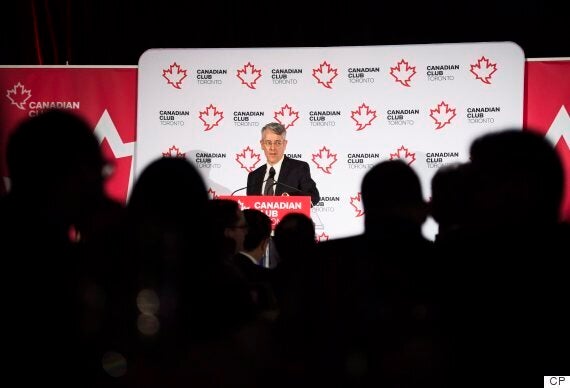 That was a reflection of the years of tension between the CRTC and Canadian content creators, who have complained that CRTC policies haven't done enough to protect their sector — for instance, by reducing the amount of CanCon required on TV.
But Blais is fighting back against his critics. In a speech he likely wouldn't have given had he planned to stay on at the CRTC, he took on, well, just about everyone involved in Canadian media and telecommunications.
At the Banff World Media Festival on Tuesday, Blais criticized Canada's telcos for:
Charging high prices for wireless services
Challenged the CBC to "stop chasing clicks"
Complained that the government broke its own rules by second-guessing CRTC decisions
Questioned whether government should have a role in cultural policy, among many other things.
Blais also made three predictions about communications in Canada in the coming years:
That CanCon requirements on radio would become irrelevant as more people get their music online
That the CRTC would need to act to make wireless services more affordable
"The end of print journalism as we know it."
Here are excerpts below of Blais' comments at the festival on Tuesday. You can read the full speech here.
Until the current reality changes — if indeed it ever does — Canada will always have a problem of high retail wireless prices. ... Unless things change, the CRTC will need to act to increase wireless competition, which in turn will lower retail wireless rates, raise data caps and spur further innovation.
On the CRTC's relations with government:
Why is it that the CRTC is without a permanent vice-chair of Broadcasting since November 2015? Why has not a single commissioner been appointed on a permanent basis since October 2015? This is just bad governance ....

I hope to see CRTC Commissioners appointed with greater independence — at arm's length from government so that each is assessed solely on his or her exceptional qualifications. ... What is the value of an independent regulator that's kept on a short leash?

How can a commission such as ours be truly independent when ministers are not shy to issue statements in the middle of public proceedings — not once, but twice? ... These were real events during my term.
On the politics of telecom policy:
Politicians are ill-equipped to make decisions to respond to digital disruption. Oftentimes, they were elected with the support of those who are being disrupted. And while in office, they continue to be lobbied by these same people.
On Canadian content and its creators:
It's disheartening to me to see that the same people who portend nothing short of "the devastation of Canadian domestic [television] production" as a result of CRTC policies are also conspicuously silent on matters that cast the CRTC in a more favourable light ....

The solution to [the question of Canadian content] is not more government money. Nor does it include fiddling at the margins of legislation—at least not before anyone knows what, exactly, we're trying to achieve. Maybe, just maybe, we've arrived in an era where government has to get out of the cultural sector's way.
The CBC has a critical role to play in the digital space. It must remain there and continue to deliver balanced, intelligent content for Canadians. And it must apply the trusted news source lens to all of its activities. That is, it should focus on news rather than commentary. It must stop chasing clicks, and it must always publish verified stories from credible sources. All its analysis must be vigorously and objectively verifiable.
The last thing any of us wants is for ISPs to become gatekeepers. That's not their role. The Internet is too important to all of us to have for-profit companies influencing our choices and even selecting those ideas we see and those we do not.