Three anchors will replace Peter Mansbridge at the new version of CBC's flagship national news program, "The National."
The incoming hosts will also report in the field, said Jennifer McGuire, general manager and editor-in-chief of CBC News. However, the people who will fill the high-profile positions are still being decided.
"As yet, no decisions have been made with respect to who will replace Peter and October 30th is the launch date, "said CBC spokesman Chuck Thompson in an email to HuffPost Canada on Thursday.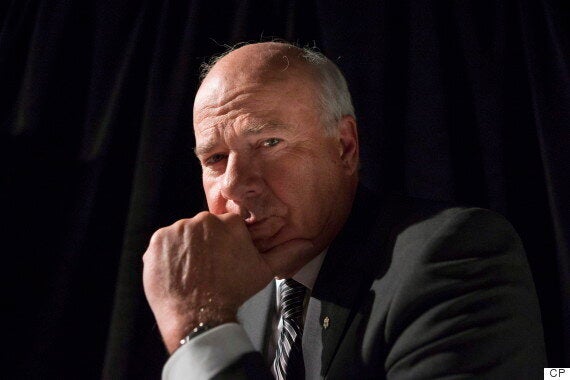 The newscast is currently being revamped to better reflect "the continuous digital news environment that we live in," McGuire said in May.
After a career that has spanned nearly five decades, including 28 years at the helm of "The National" as anchor and chief correspondent, Mansbridge announced he would be stepping down from the newscast after the network's broadcast of Canada Day celebrations.
"The National" managing editor Steve Ladurantaye was recently reassigned after what the CBC called "an inappropriate, insensitive and frankly unacceptable tweet" he made as part of a controversial debate over cultural appropriation.
Who do you think should replace Mansbridge? Post your answer in the comments.
With files from The Canadian Press