Sudbury, Ont. police have charged two people with animal cruelty after disturbing footage went viral on social media.
The two videos, which were posted on Facebook by David Hache, show a woman punching a dog multiple times, kicking towards it and sticking a paper towel covered with feces in its face.
They have since been removed.
"Prepare, mouthful. There you go, a big mouthful you f—ing a—hole," a man says as the woman smears the paper towel on the dog.
The man also yells at the animal, chiding it for defecating inside.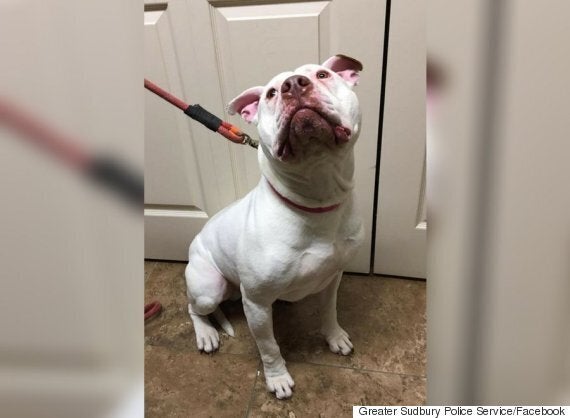 "Enough of this s—t … s—t in my house five times and take you out seven times, that's more than enough times and you still refuse," he says.
In the second video, the woman yells at the dog for eating the cats' food before kicking towards it and then punching it multiple times.
The videos sparked a predictable response on Facebook.
"Hopefully these people never reproduce," wrote one. "If they treat a helpless dog this way, god help any children they may have."
Others threatened to beat the woman and said they wished she ended up in jail.
Greater Sudbury police said Wednesday that they had arrested a 20-year-old man and an 18-year-old woman and charged both with one count of animal cruelty.
They were set to appear in bail court on Thursday. Police said that they had located two dogs, including the one that was punched, Chico, and three kittens. The cats were found inside the residence, they said.
"The dogs were found in the care of two separate people who kept them safe until officers attended."
All of the animals are now with animal care professionals, police said. While they appear to be doing fine, they'll still be examined by a vet.
A police spokesperson told Global News Wednesday that they started investigating earlier that day after being notified about the footage.