Zoë Kravitz is tired of directors putting her in a box because she's black.
In an interview with The Edit, the 28-year-old got real about what it's like working in Hollywood as a woman of colour and the struggle to find roles that aren't racially biased.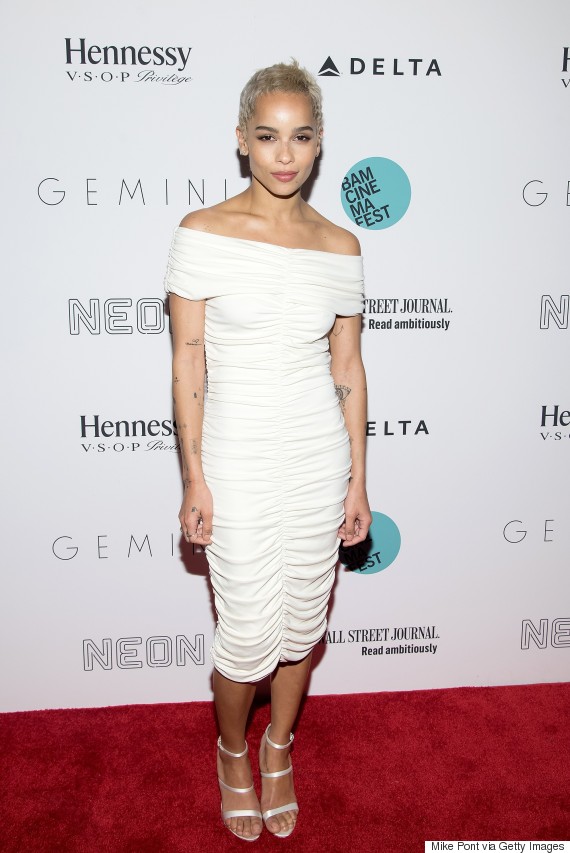 Zoe Kravitz at the BAMcinemaFest 2017 premiere of 'Gemini' in NYC.
"When my name is brought up in a casting office, I'm sure the fact that I'm black comes up in discussions," Kravitz told the mag. "I just read a script in which there were two couples, and one was written as black. When I talked to the directors, they said I should play the wife of the black guy. It's insane that they still think the black girl needs to be married to the black guy, and everyone else is white. Their thinking is so compartmentalized."
Despite this, Kravitz is quickly making a name for herself as an actress, and not just because she's the daughter of Lenny Kravitz and Lisa Bonet. The 28-year-old was cast in non-stereotypical roles in her latest projects including Bonnie on HBO's "Big Little Lies," who is a strong, free-spirited woman in an interracial marriage, and Blair in the film "Rough Night," who is a conventional socialite.
Speaking about the latter role to The Edit, Kravitz said: "It was so fun to play a conservative rich bitch, with a bob and really nice clothes and heels. She is so unlike me, and so unlike what I am often cast as."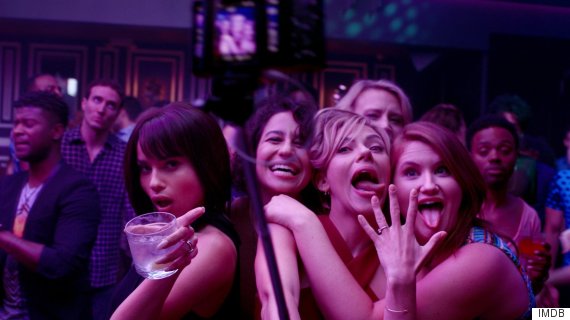 Zoë Kravitz (left) in "Rough Night."
African-American actors are often cast as maids, thugs, slaves or the black best friend in films and TV. These racially biased roles perpetuate negative stereotypes and aren't doing the world any favours with their close-minded portrayals. That's why Kravitz's success is so important. Because people of colour can land lead roles and can accomplish great things when given the opportunity.
This isn't the first time Kravitz has opened up about racial stereotypes in Hollywood. Back in March, the "Gemini" star revealed the reality of her struggles to Allure.
"I don't feel bad about it. It makes me angry, and it makes me work harder."
"As an actress, I get told all the time, 'You can't have this role because you're black' — I mean, they don't say it like that, but... When you read a script, usually they'll describe the character, and they won't put 'Caucasian' most of the time, but then when someone's meant to be black or Asian or Indian, they'll put that in," she said. "So you're supposed to assume that everyone else is white."
"I don't feel bad about it," she added. "It makes me angry, and it makes me work harder."
Besides Kravitz, actor Kal Penn has also called out Hollywood's problem with stereotyping. In March, the 40-year-old "Designated Survivor" star shared some of his old scripts on Twitter revealing the surprisingly racist roles he's been asked to play because he is of Indian descent.
Found a bunch of old scripts from some of my first years trying to be an actor. pic.twitter.com/GydOwlUKGW

— Kal Penn (@kalpenn) March 14, 2017
Come on, Hollywood. It's time to make some changes.
Also on HuffPost